WORK SPACE GALLERY
Working in Poole, Dorset and the surrounding areas, we have extensive office fit out and office refurbishment experience, designing and partitioning work spaces to create new offices, extra meeting rooms and work cubicals for additional staff using the latest partitioning techniques and materials.
We install suspended ceilings to hide services including air conditioning units, electrical / data cables and pipe work while retaining easy access for maintenance.
We build temporary and permanent raised storage rooms and offices using mezzanine flooring to make the best use of available height particularly in warehouses and outside on construction sites.
We also design and install clean rooms and laboratories to provide clients with their own in-house controlled environments.
Please see a selection of the projects we have completed below. if you would like to speak to us please call on 07851 258 038 or email space@jspartitioning.co.uk.
Poole Turnkey Project 2021 - Dorset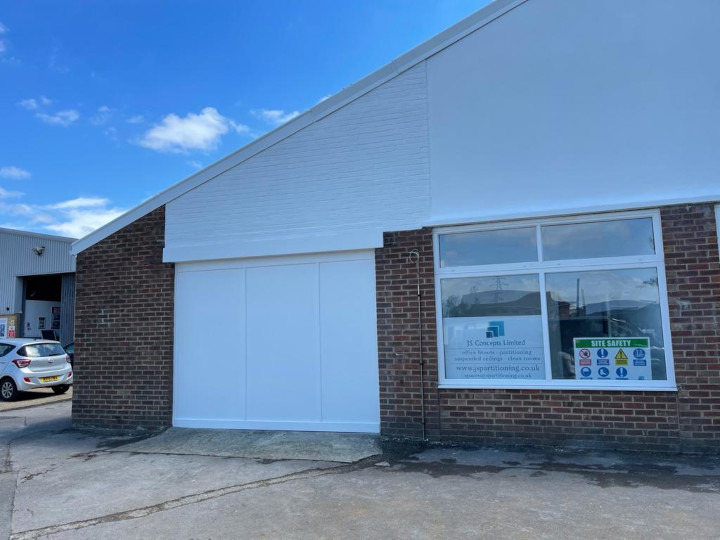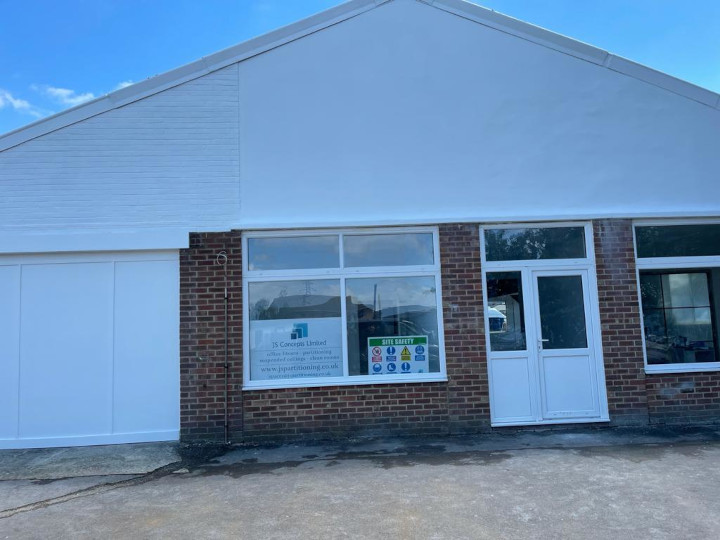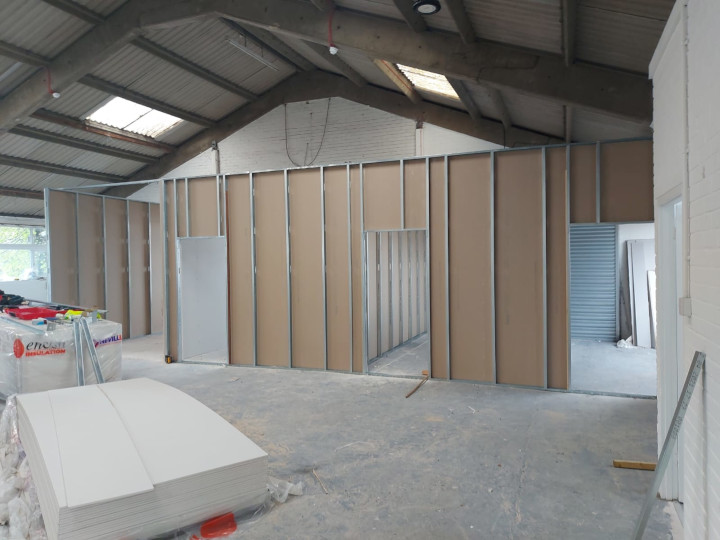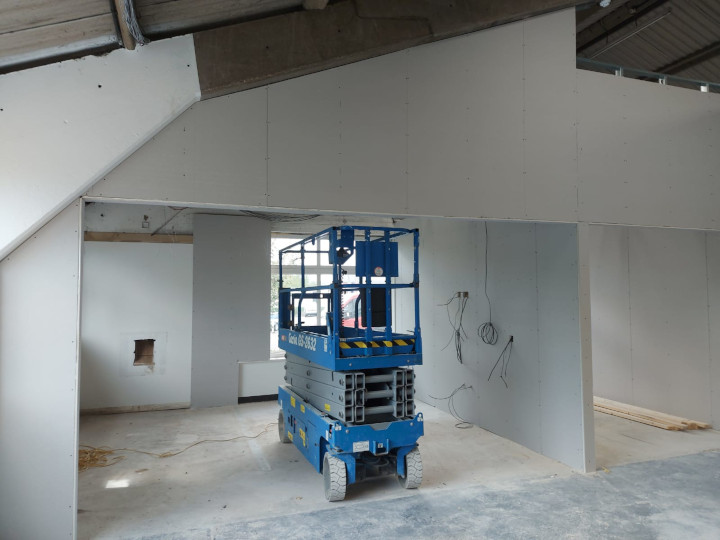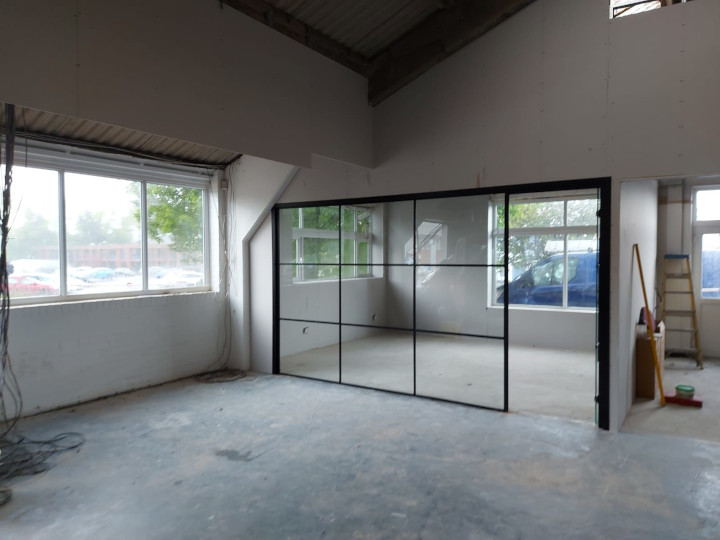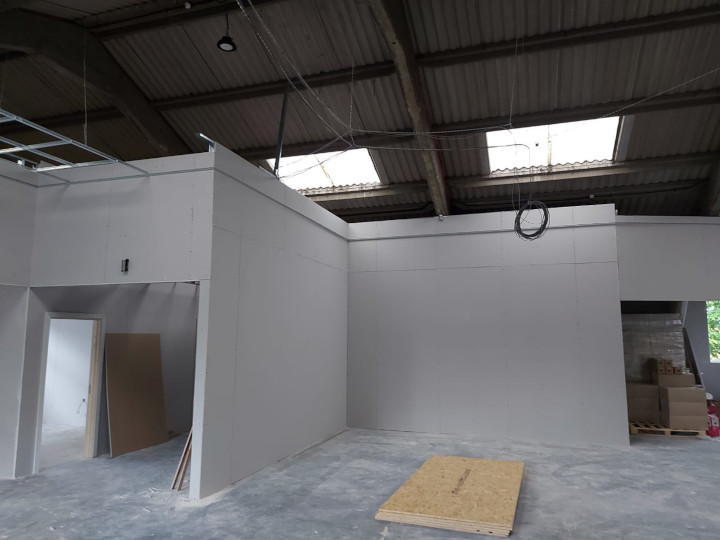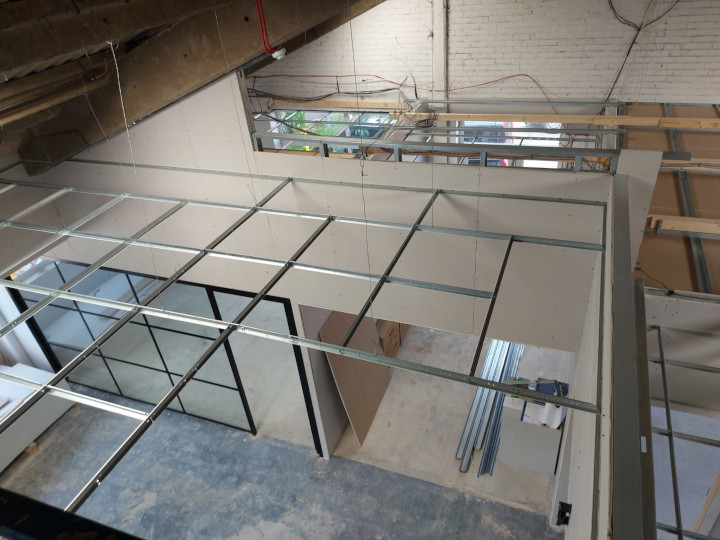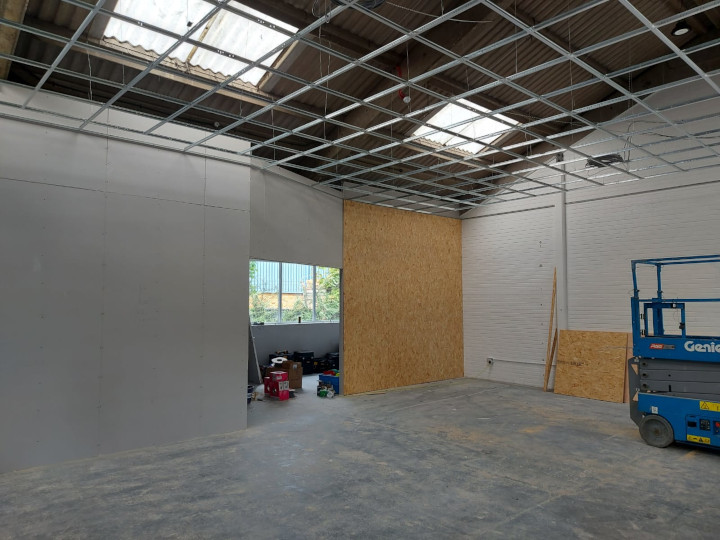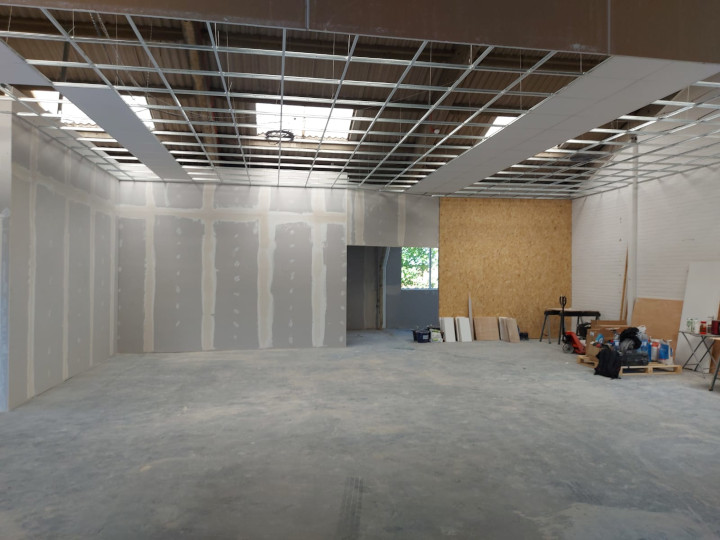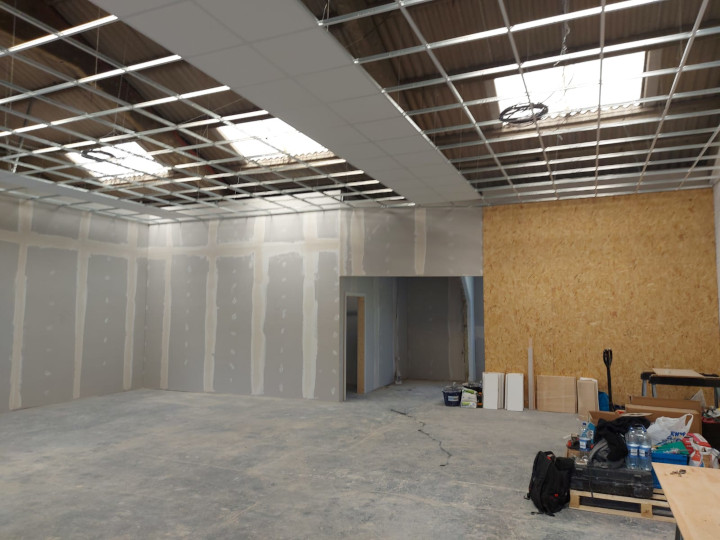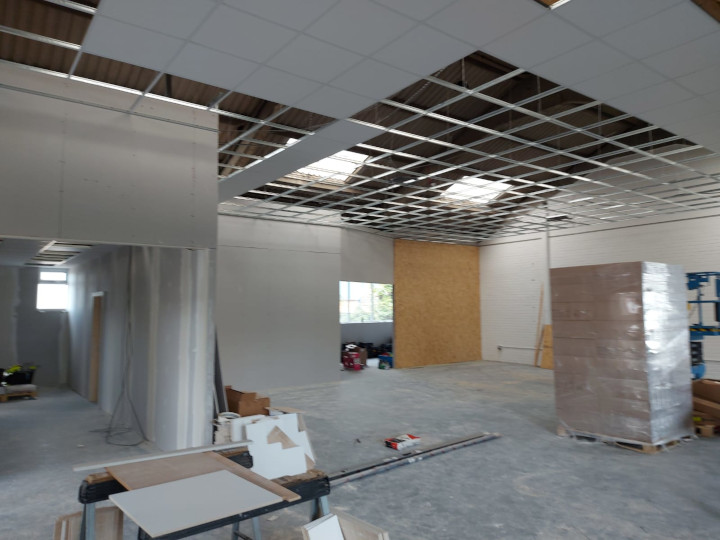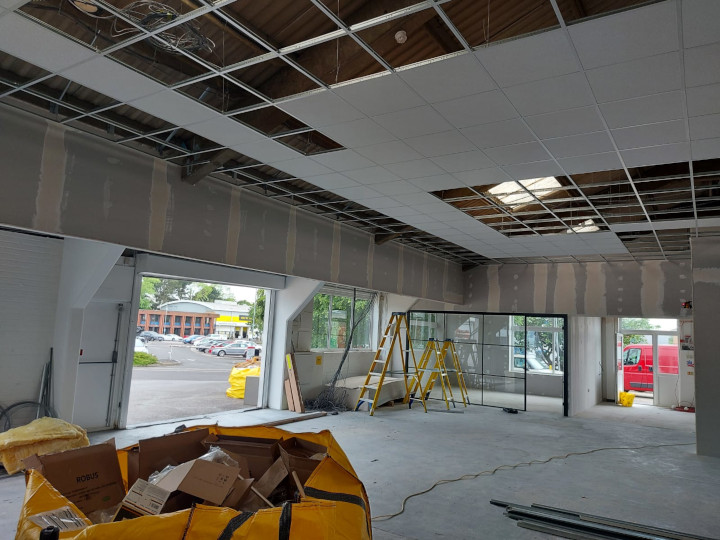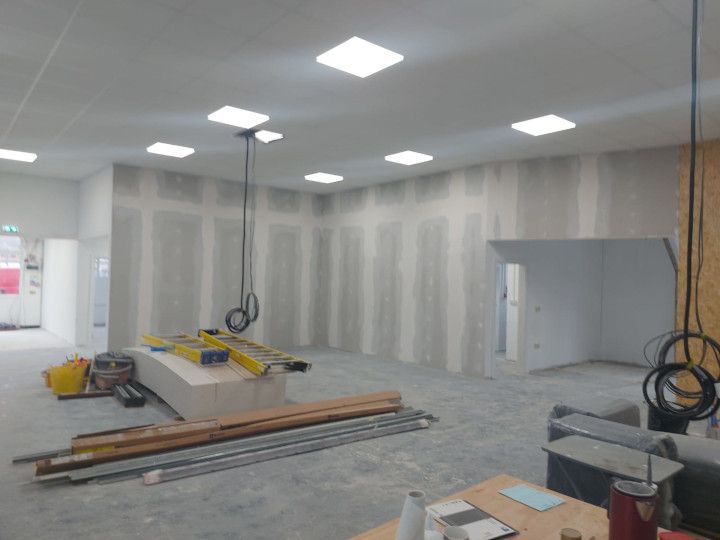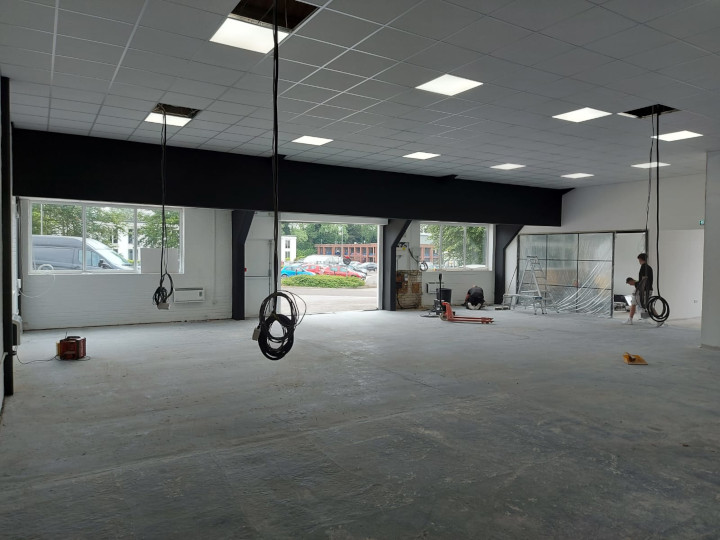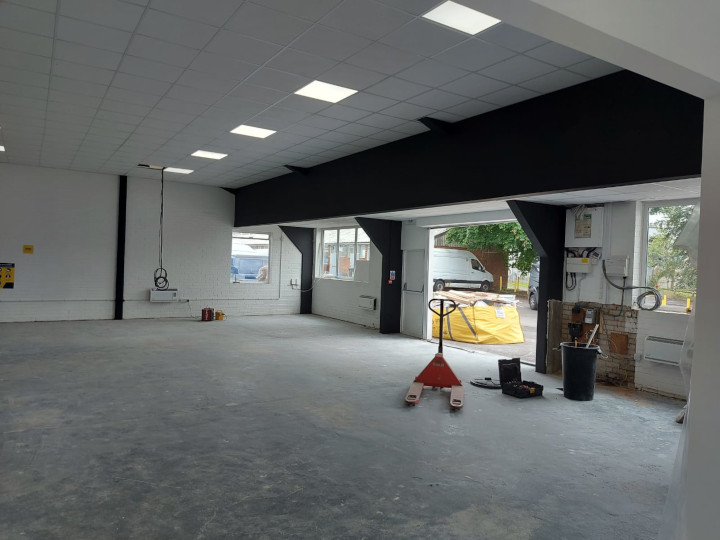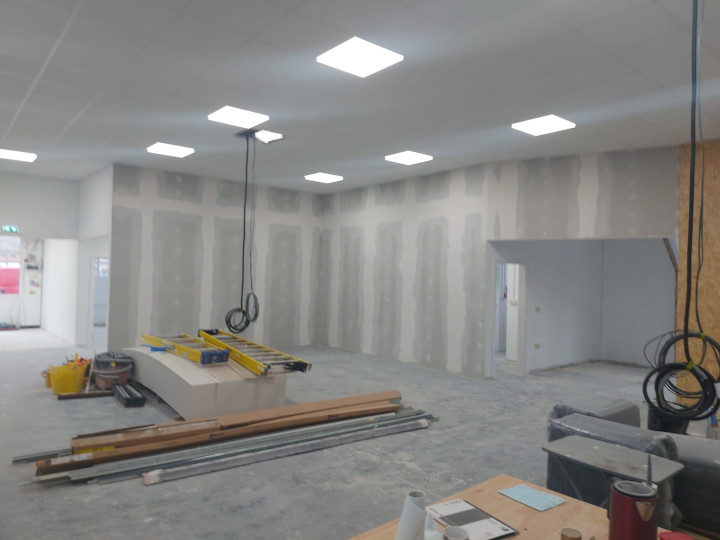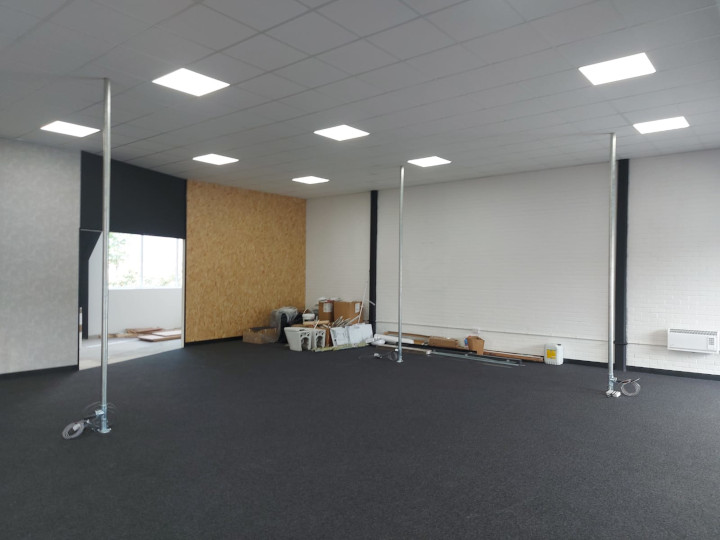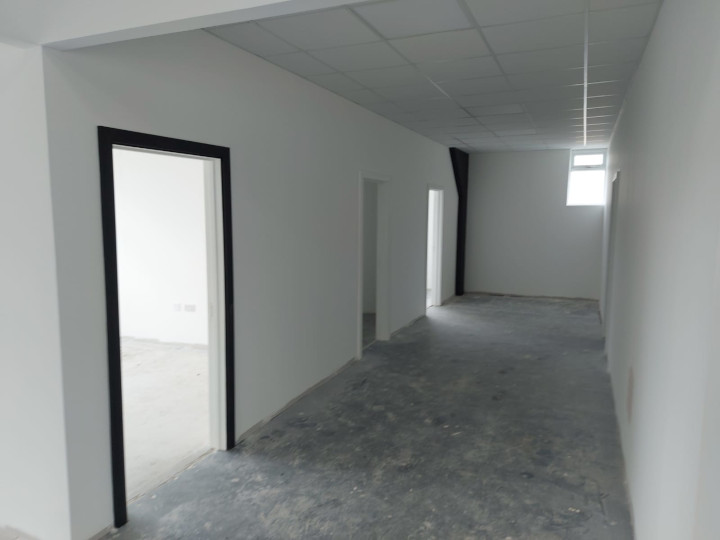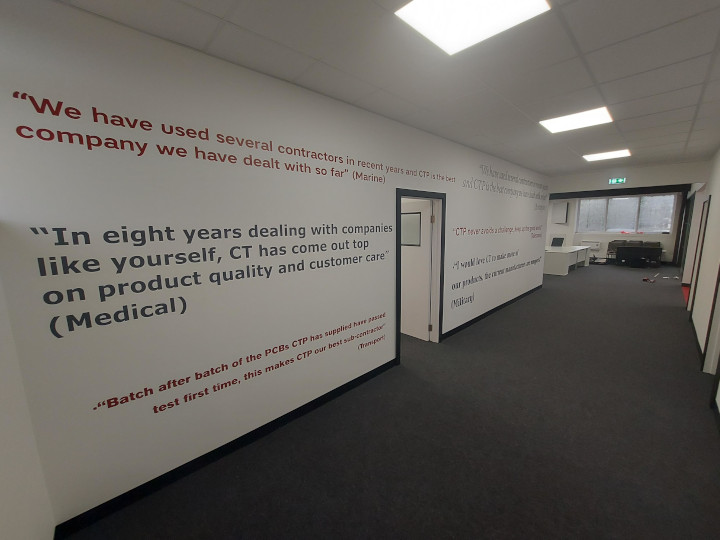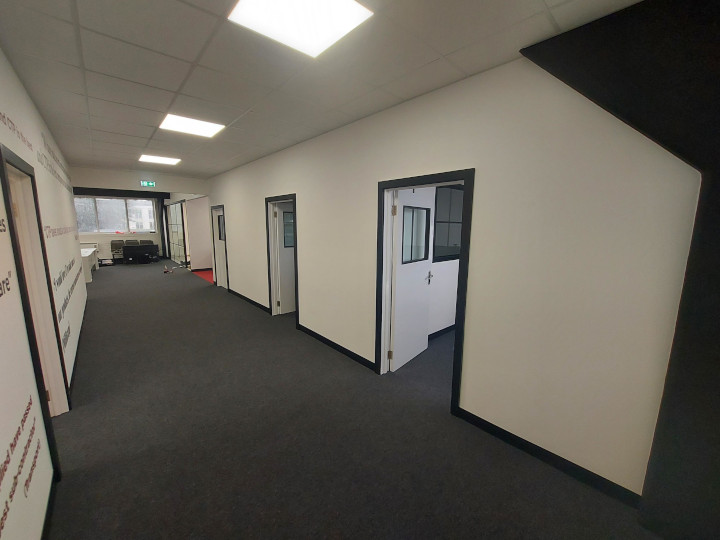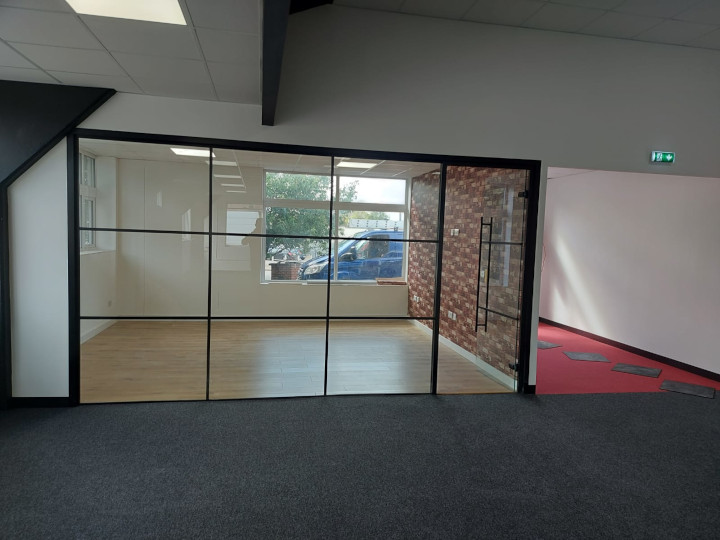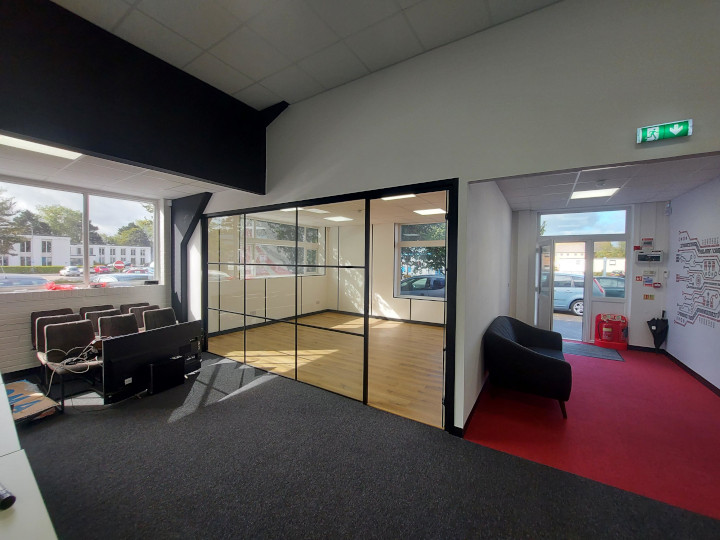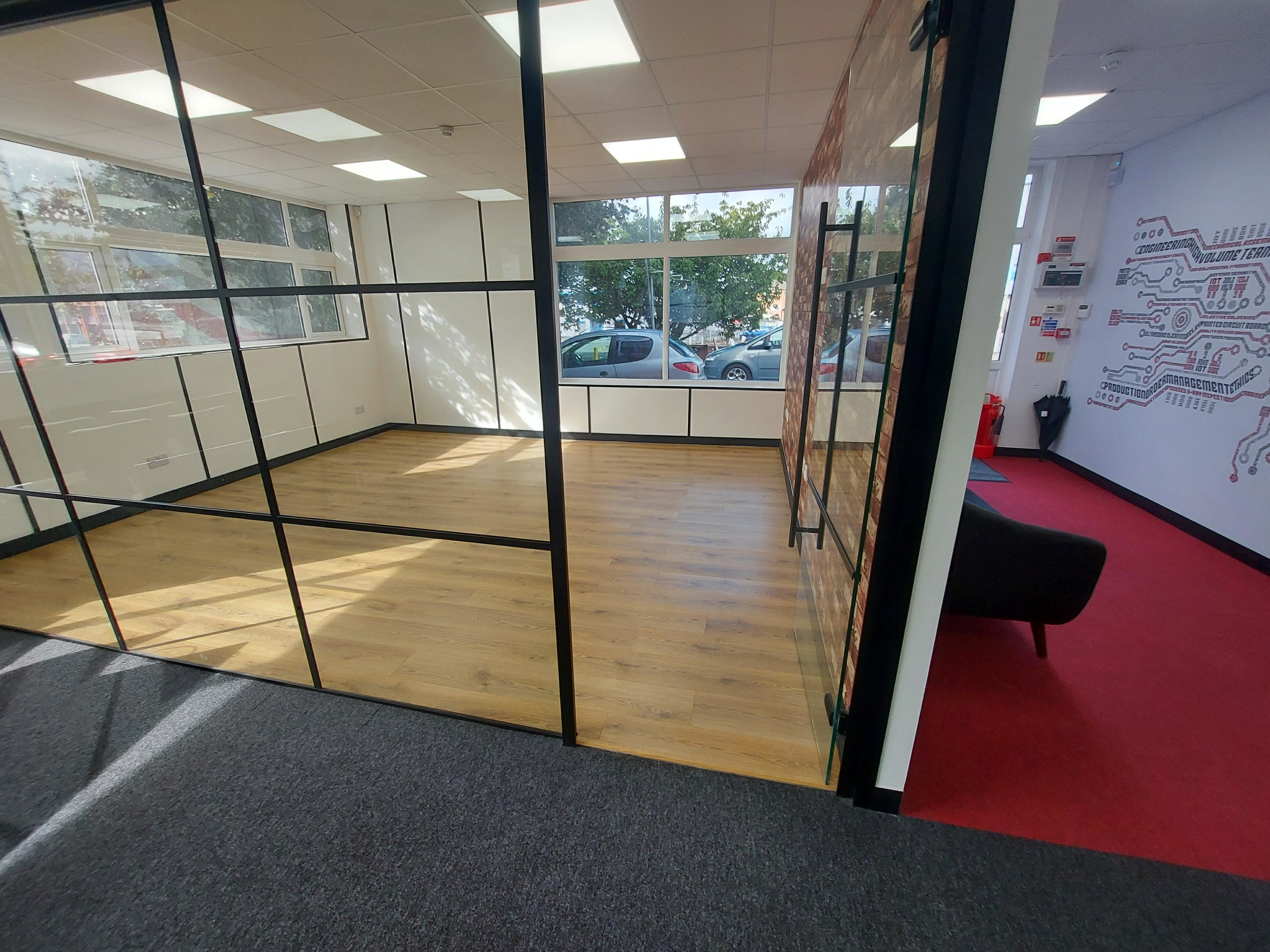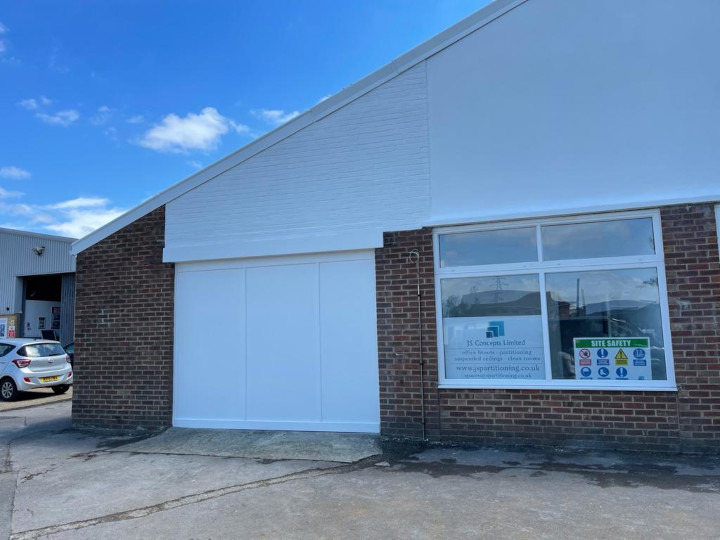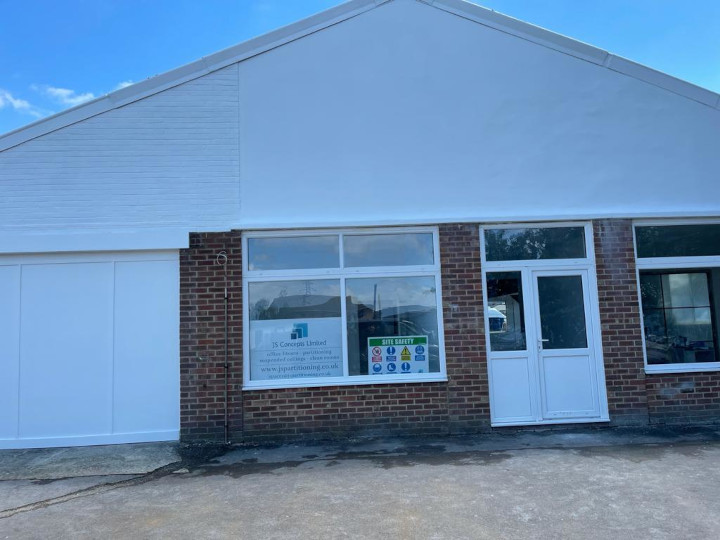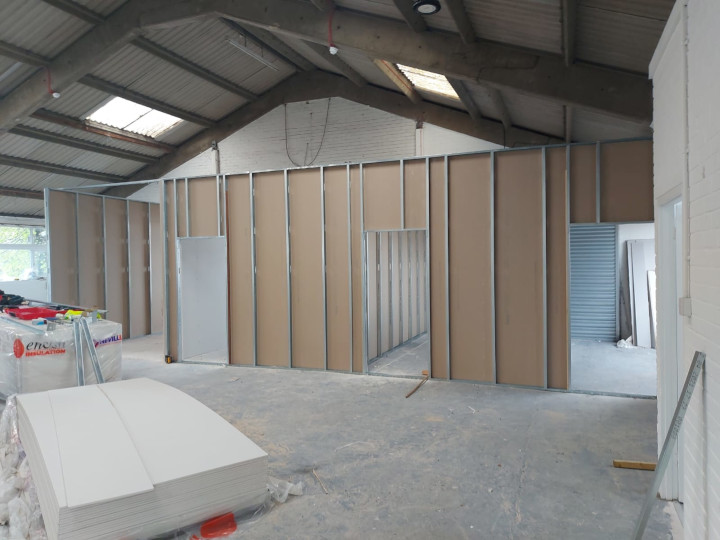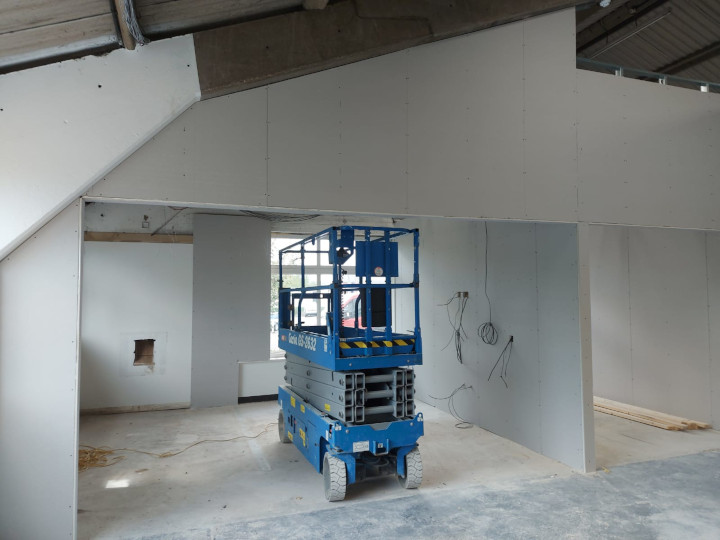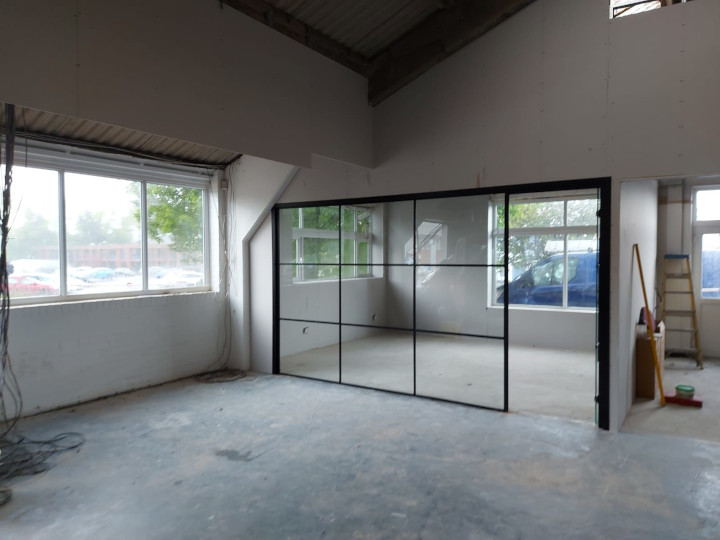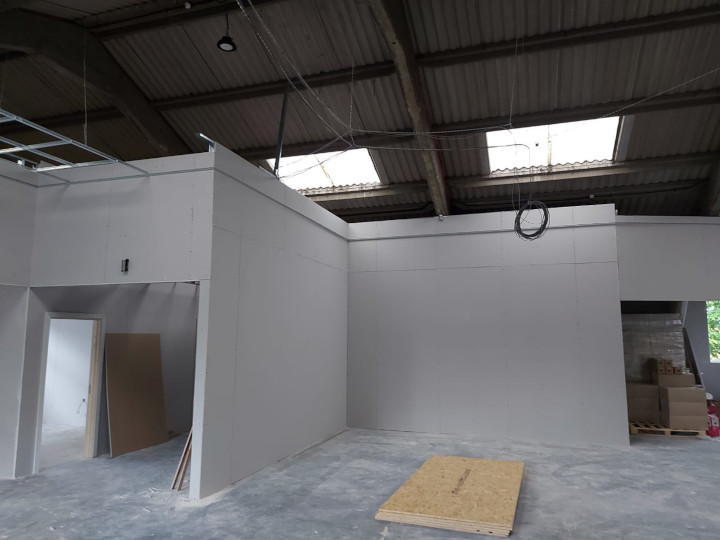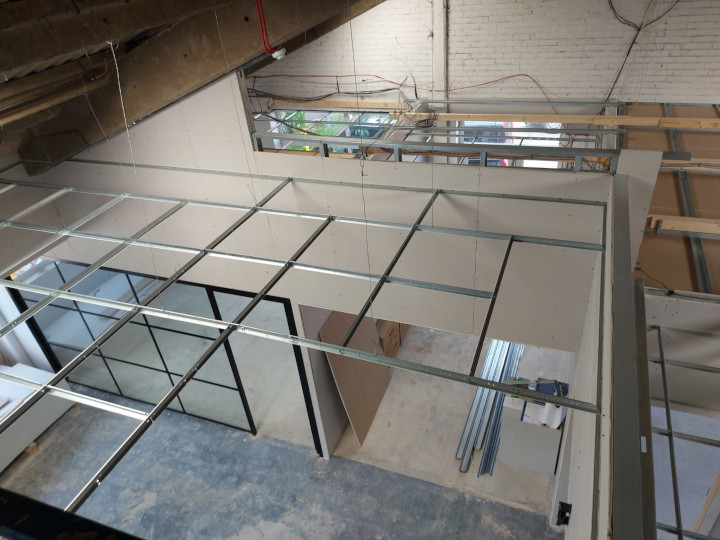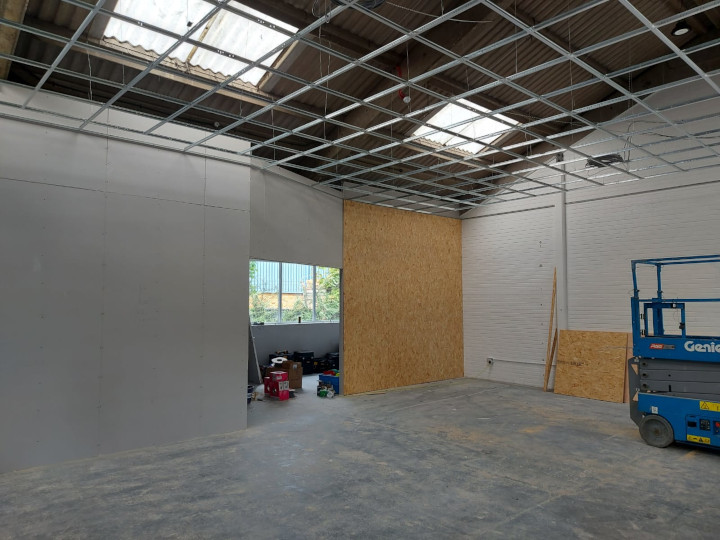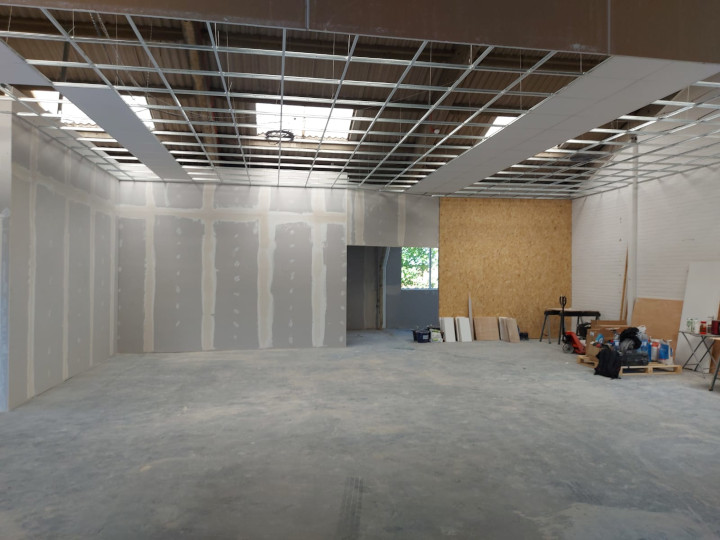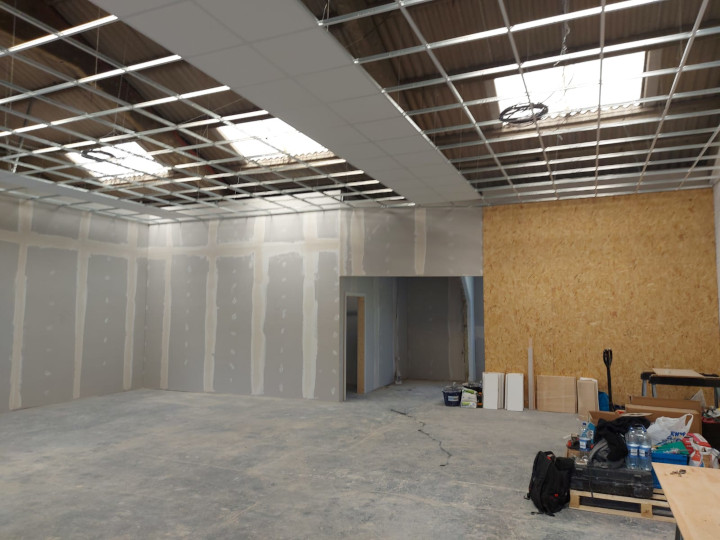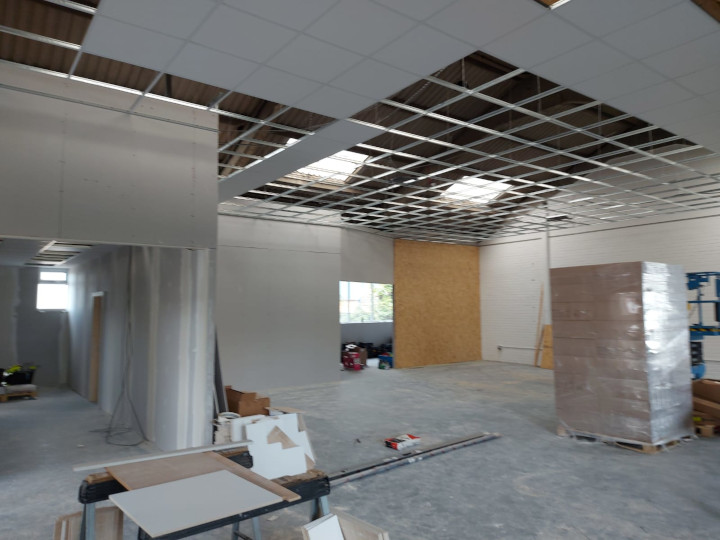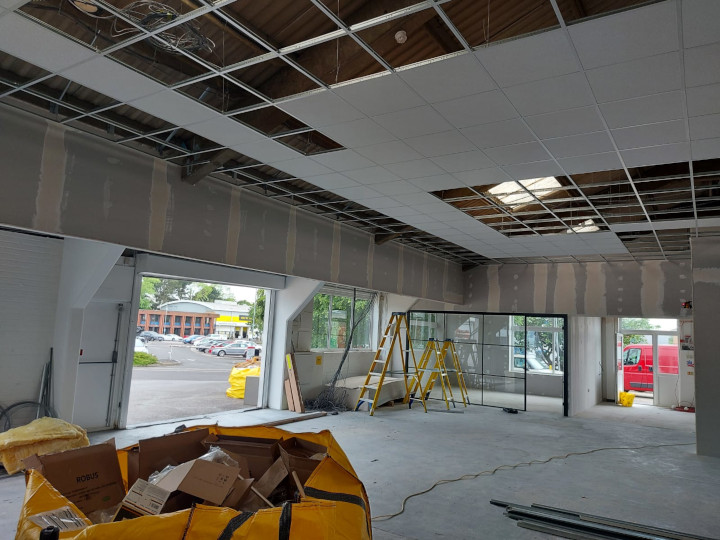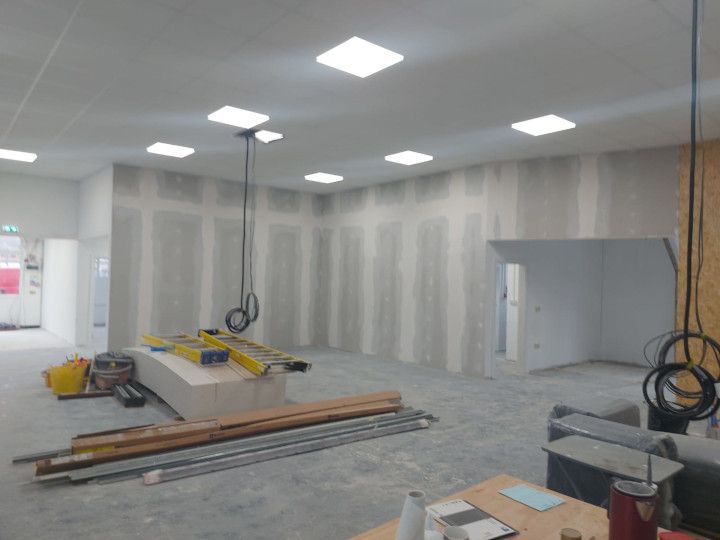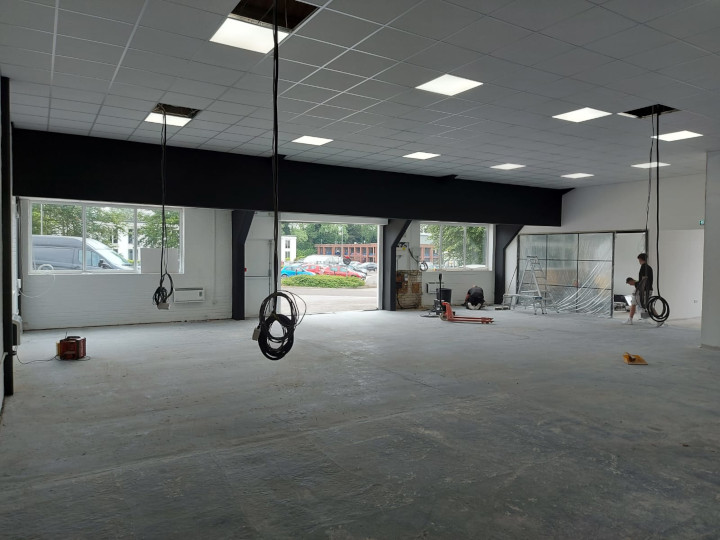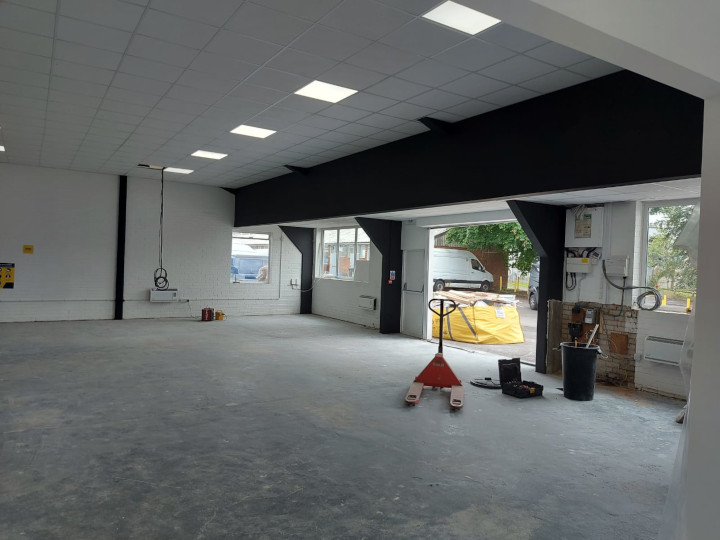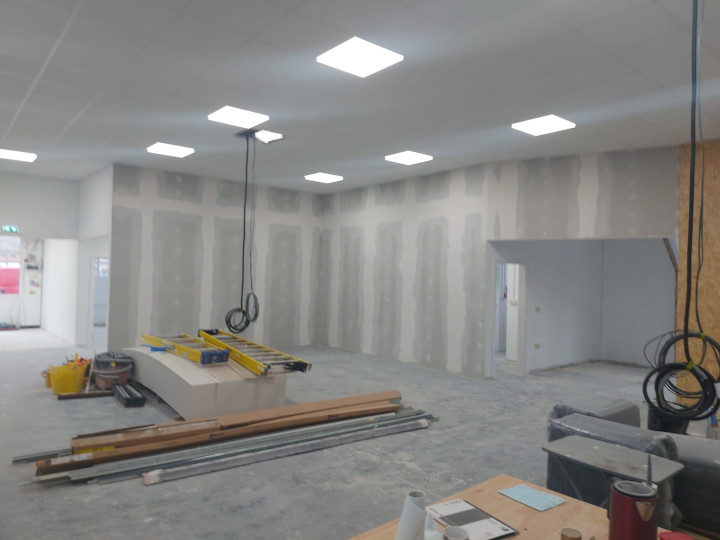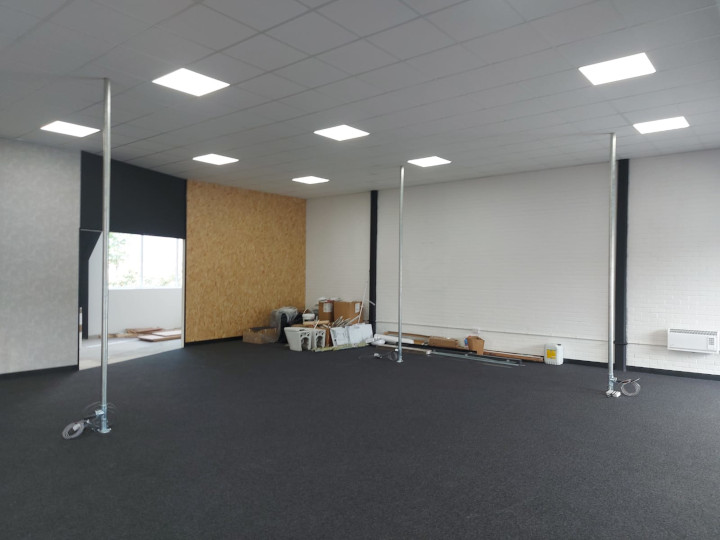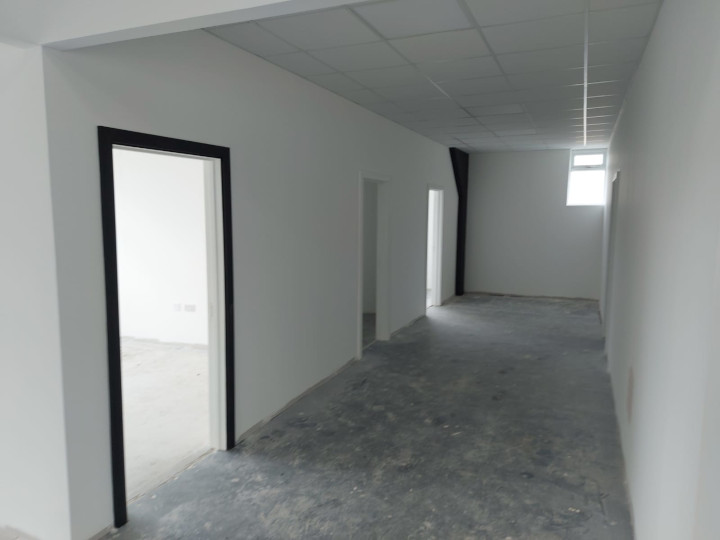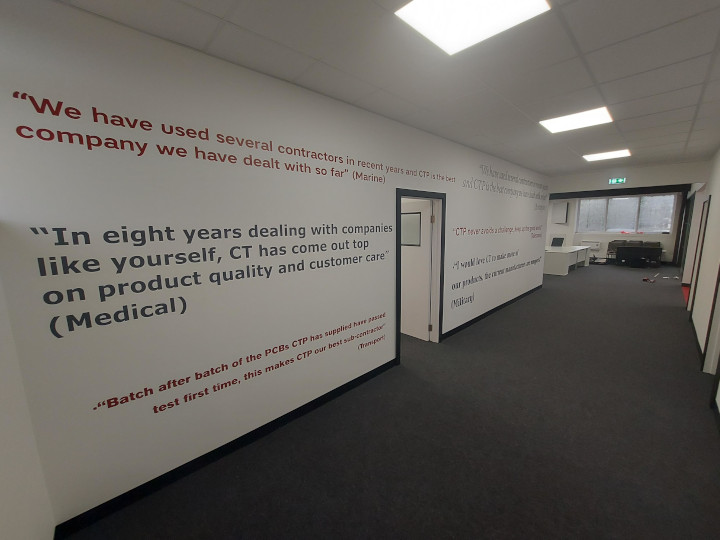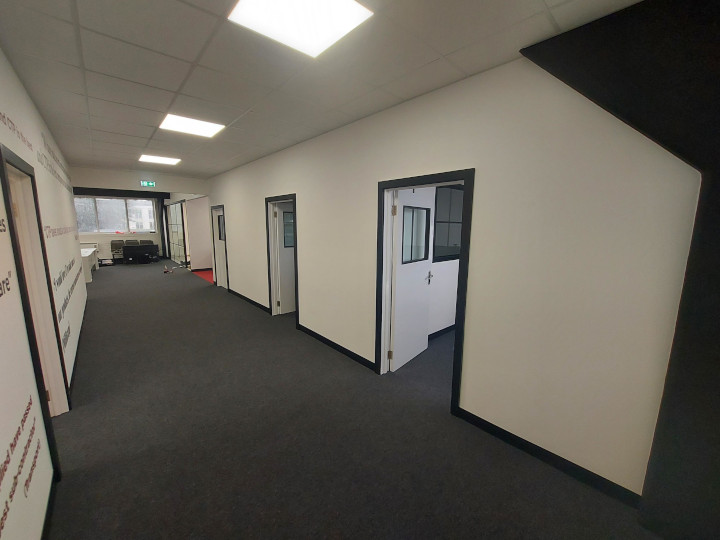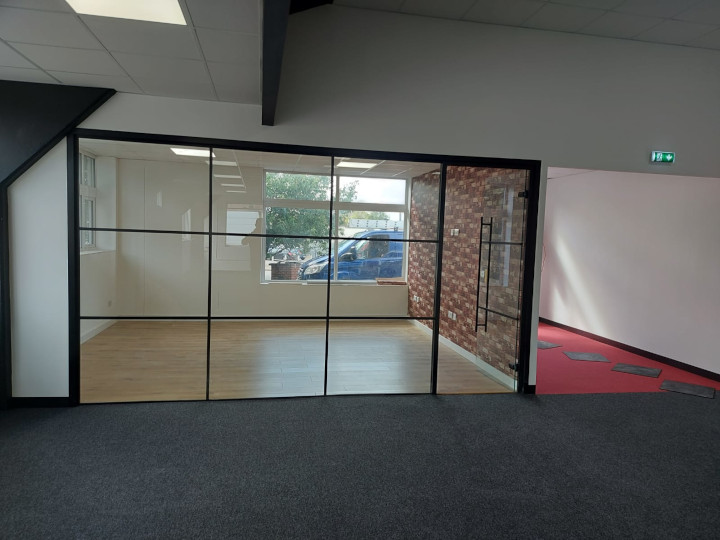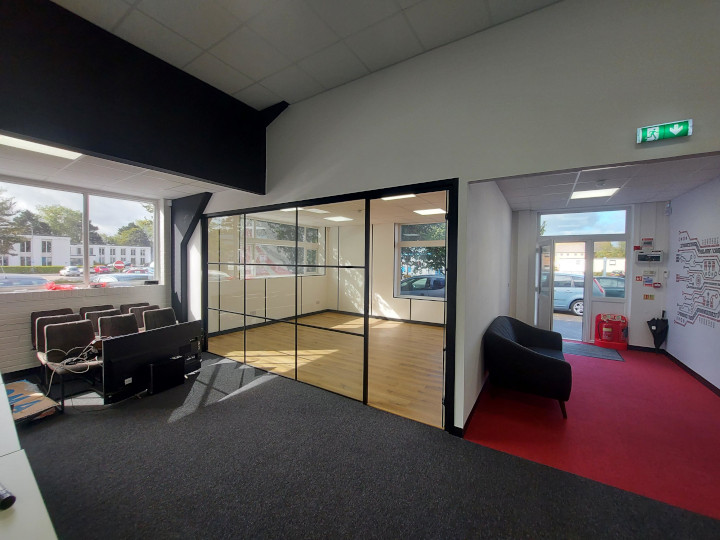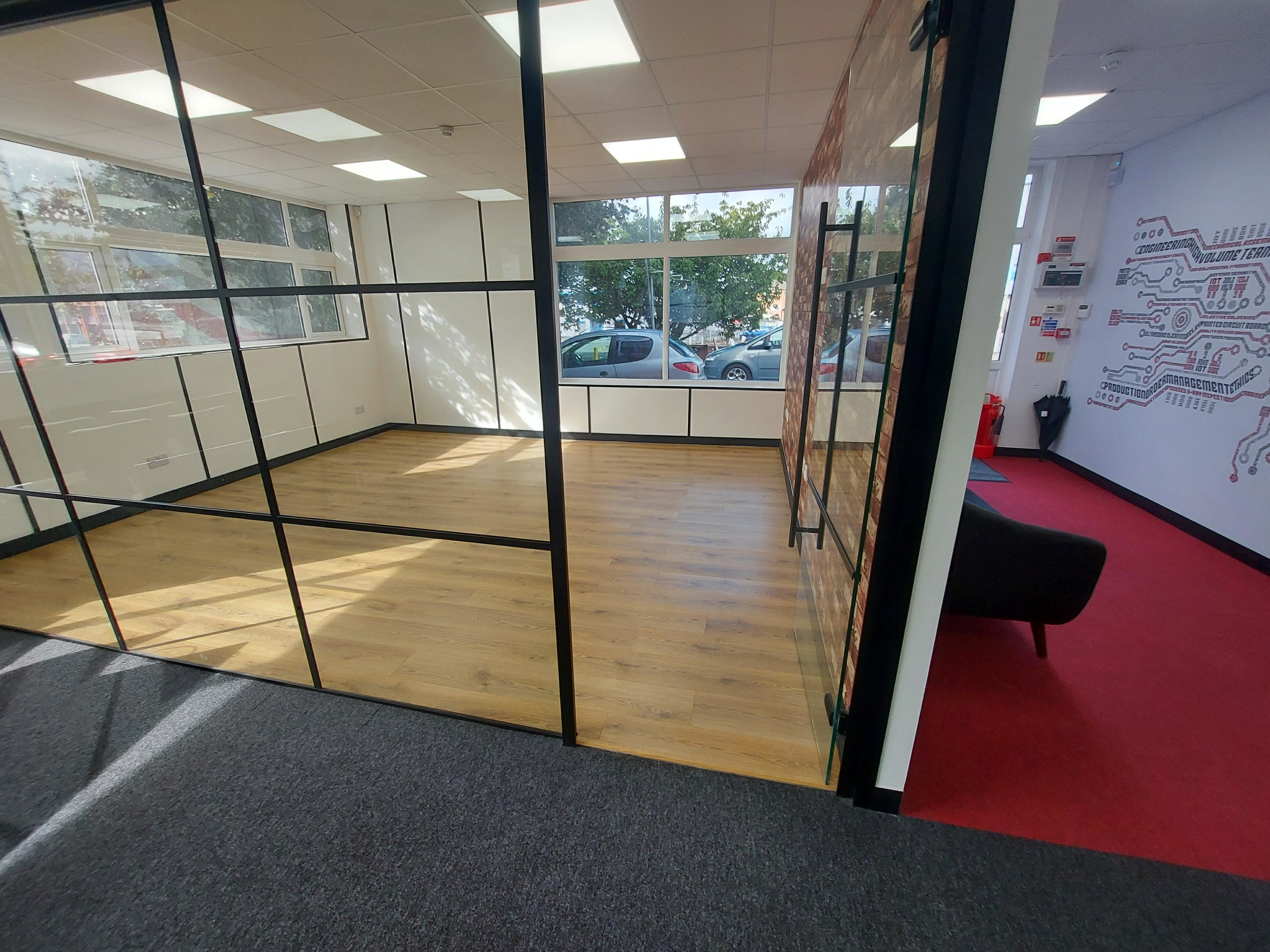 Industrial Unit Project - Amesbury, Wiltshire
This was a office partition compromising of aliminium frame glass partitioning with integral blinds, including suspended ceiling with LED lighting accompanied with carpet tiles to complete the project.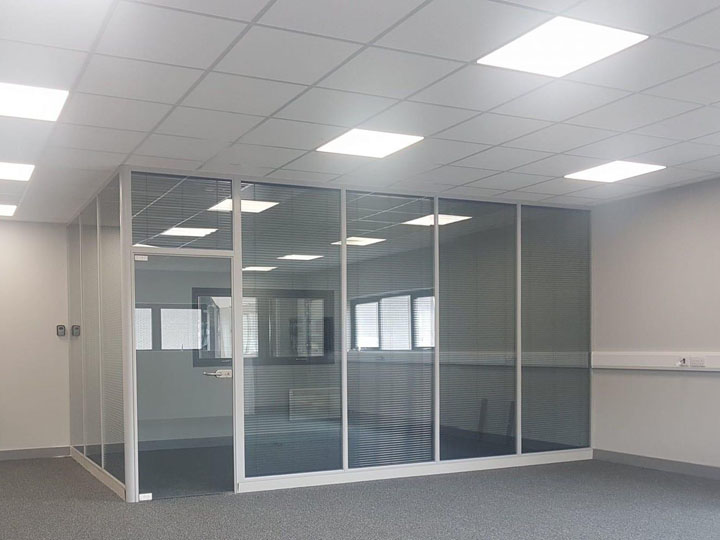 Grey aliminium framed glass partitioning with integral blinds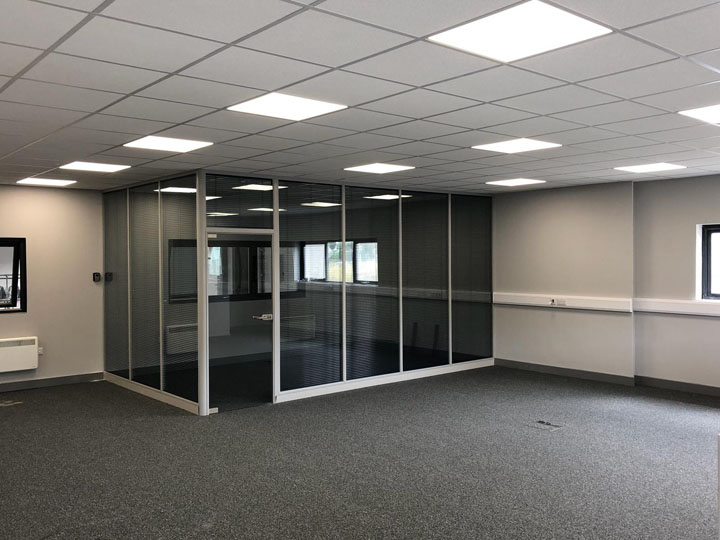 Suspended ceiling with LED light fittings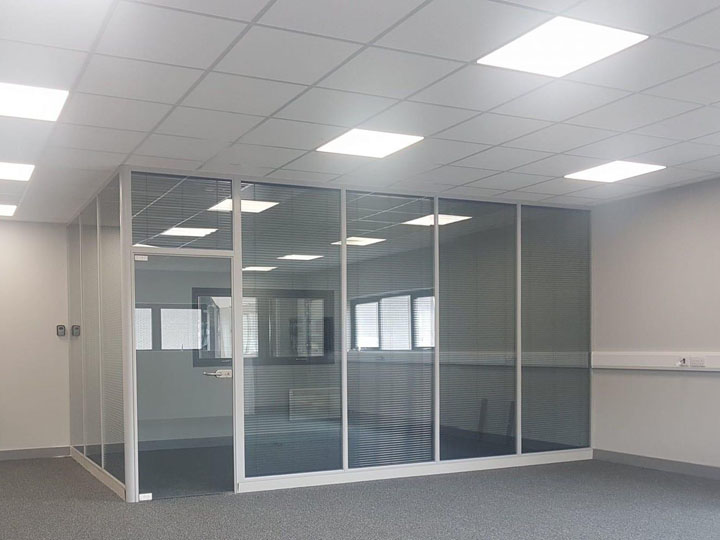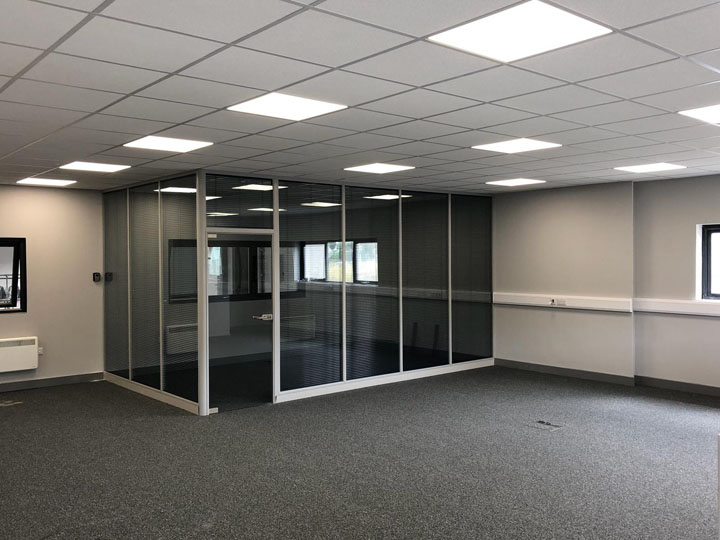 Partitioning Project - Coombe Bissett, Wiltshire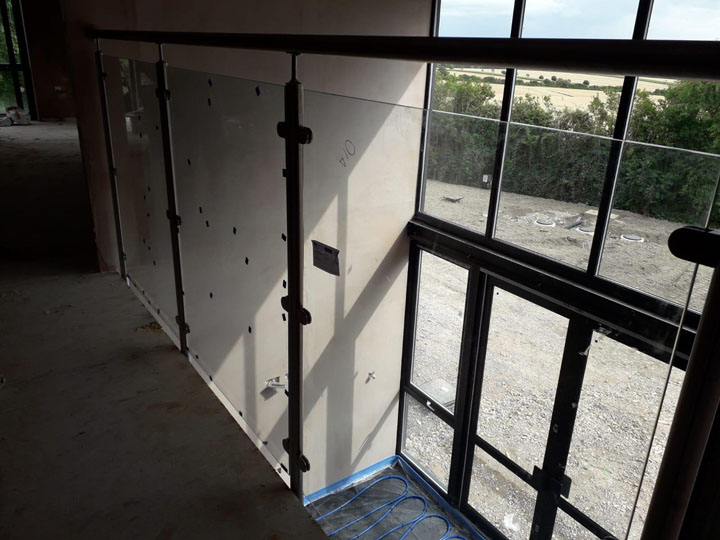 Bespoke glass balustrade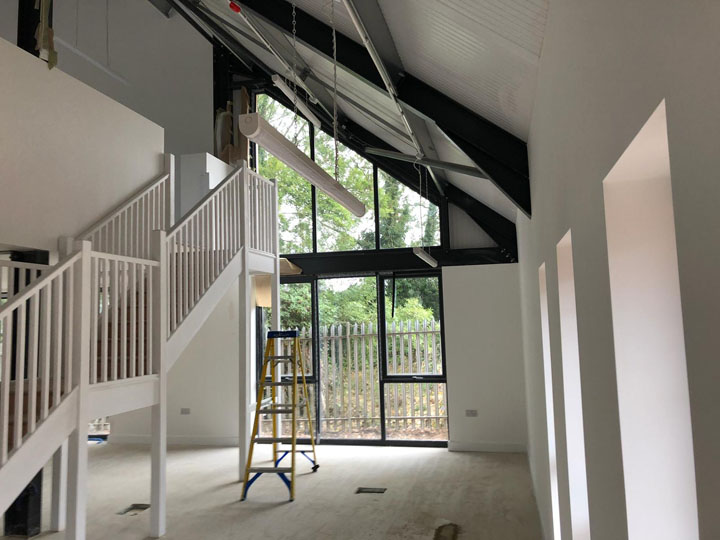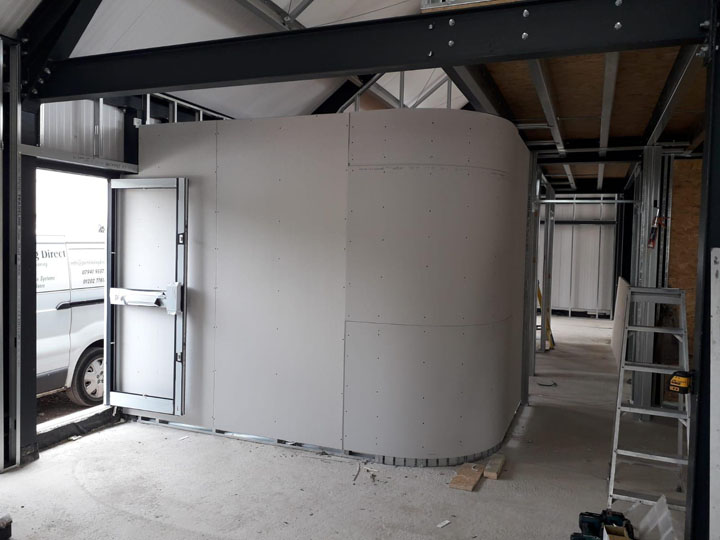 Curved solid partition wall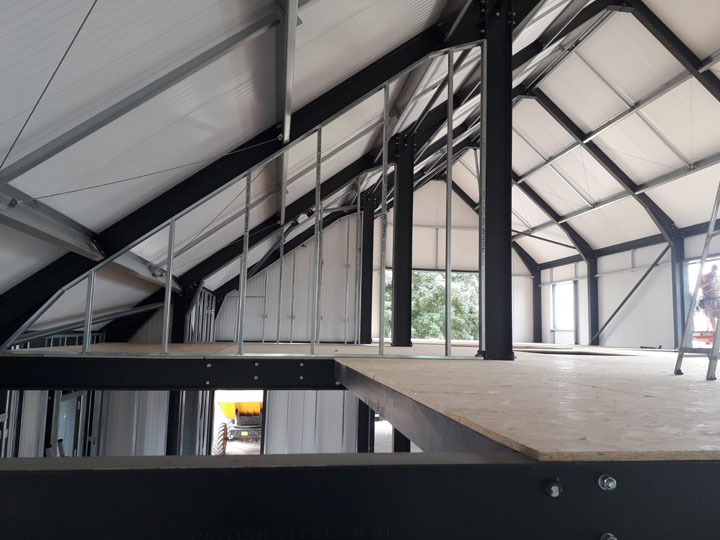 Mezzanine floor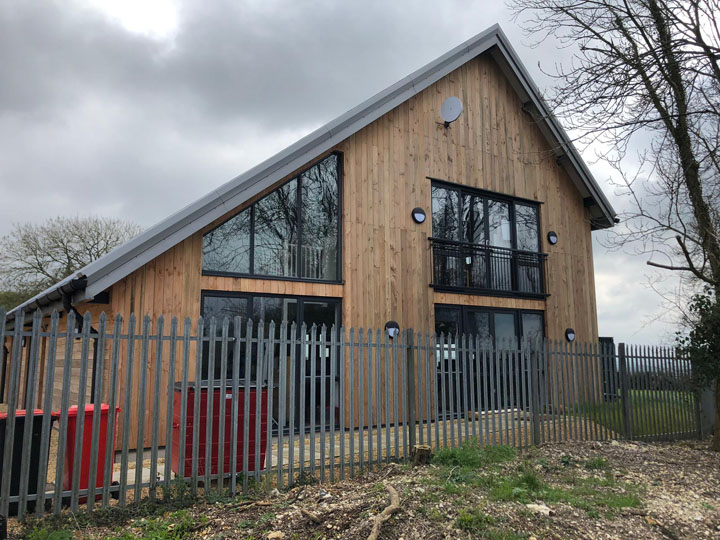 Outside view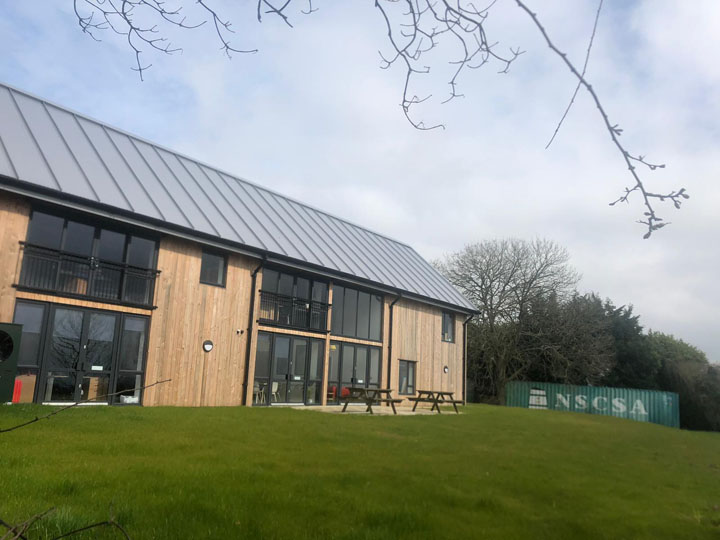 Outside view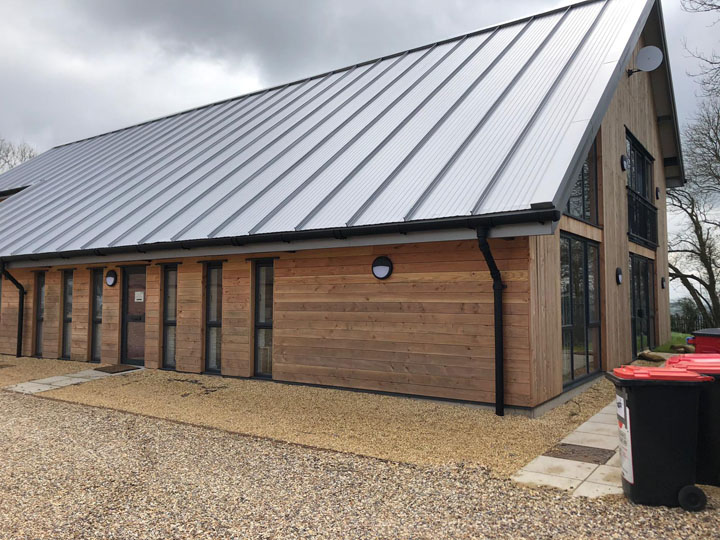 Outside view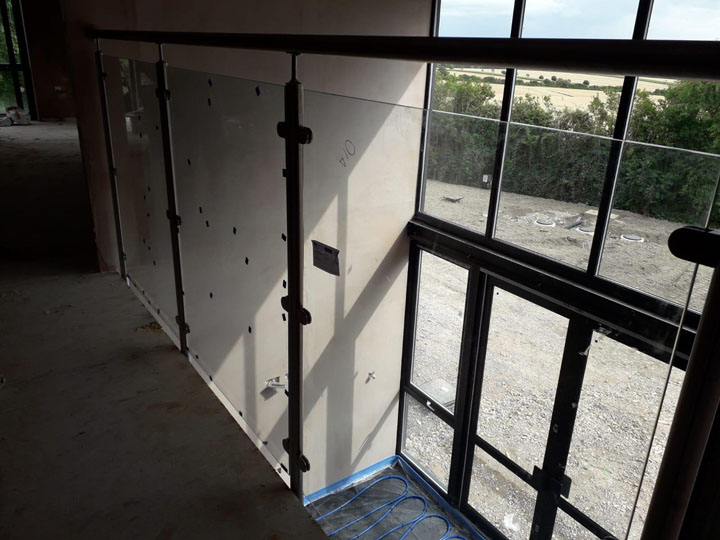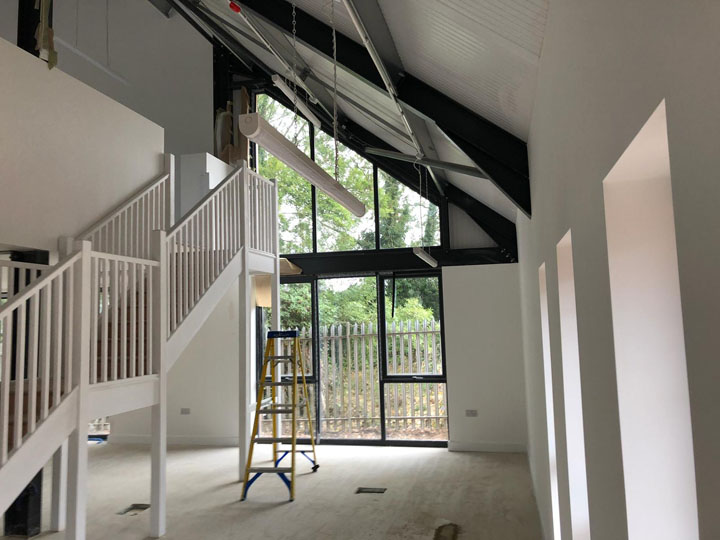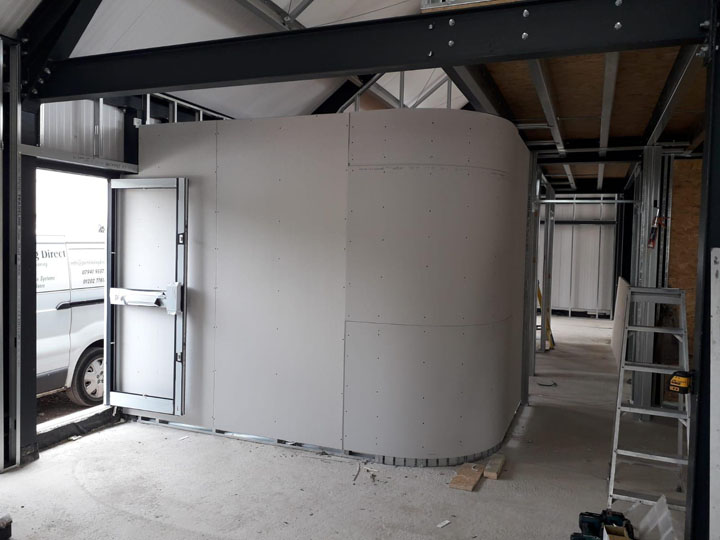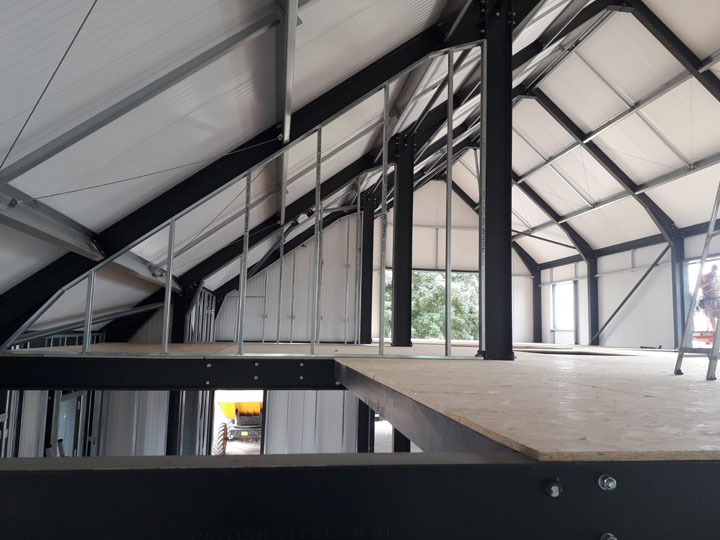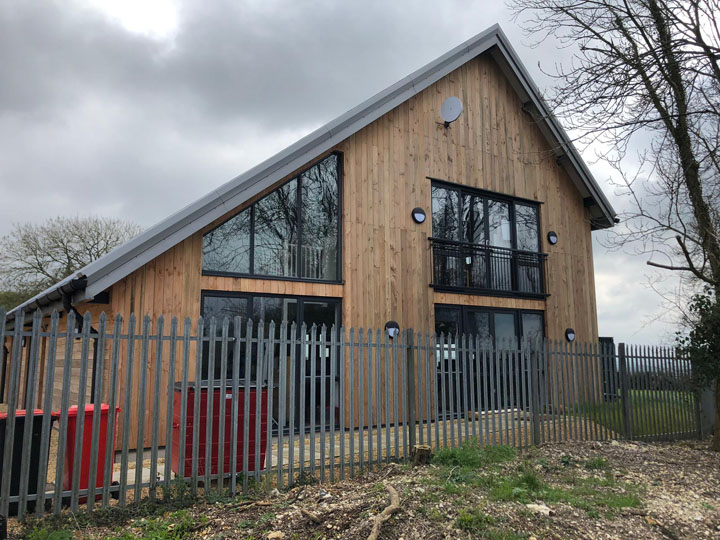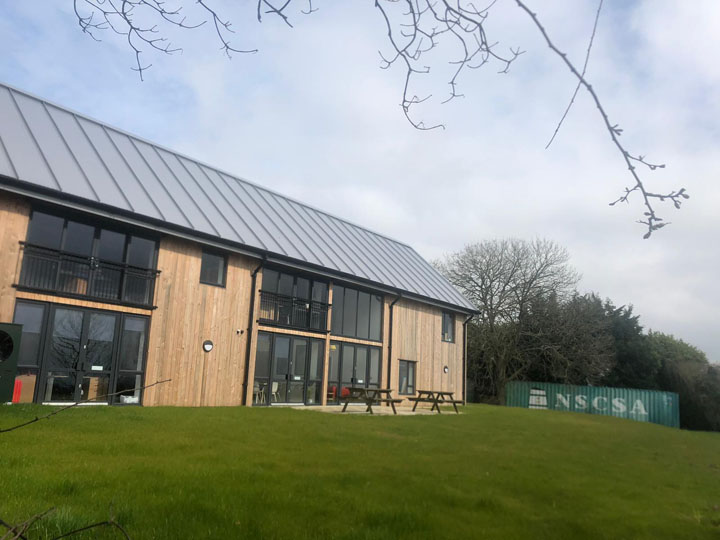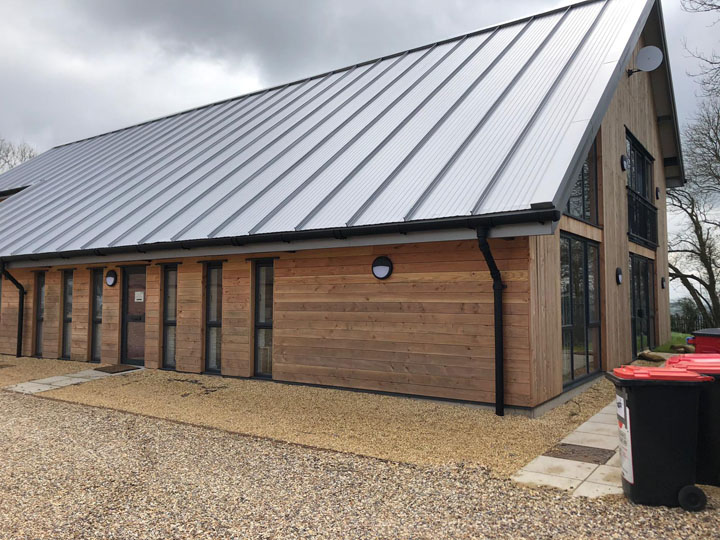 MF Bulk Ceiling Project - Petersfield, Hampshire
Our client requested a special drop down ceiling; creating a feature MF bulk ceiling including LED lighting and decoration.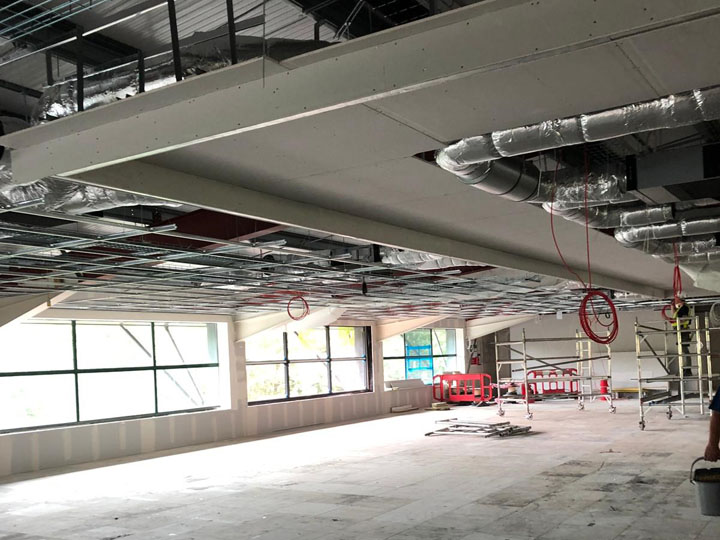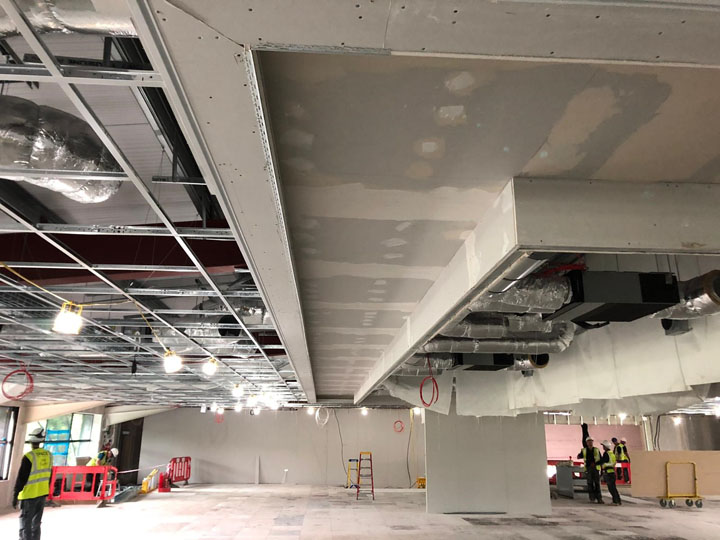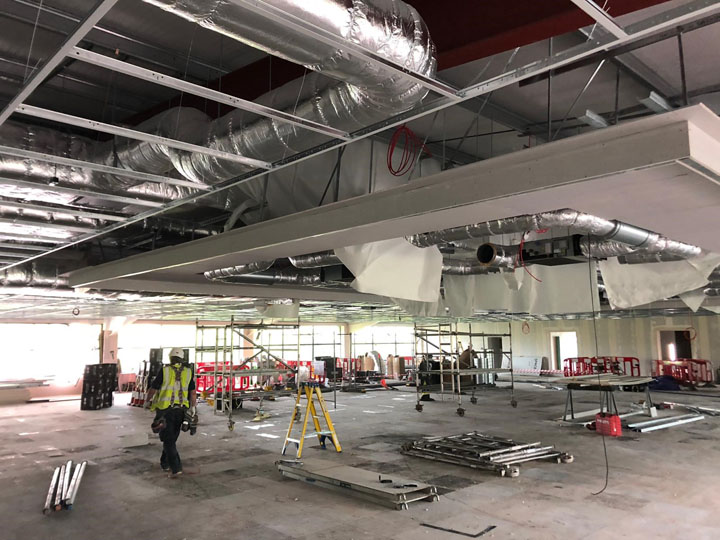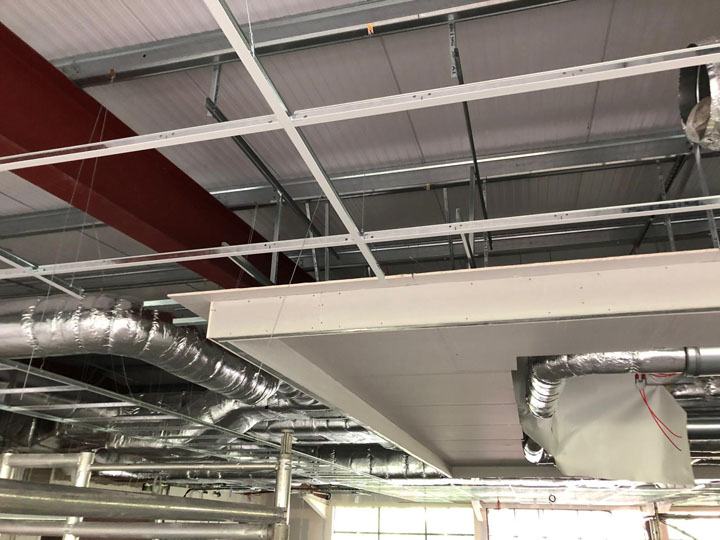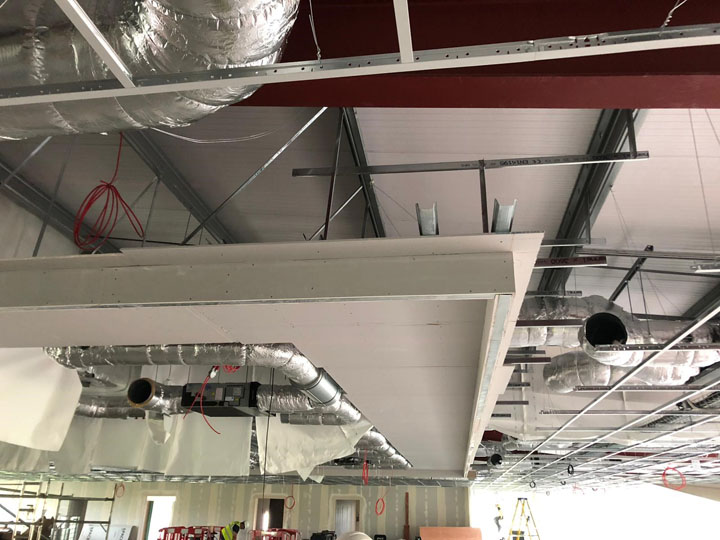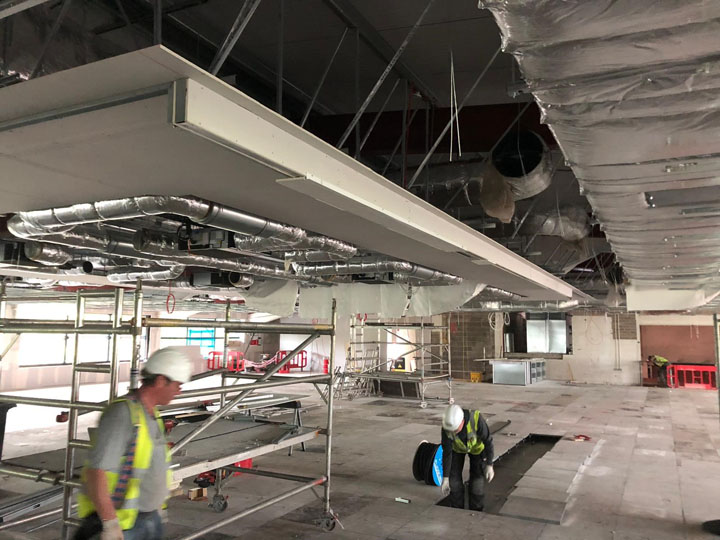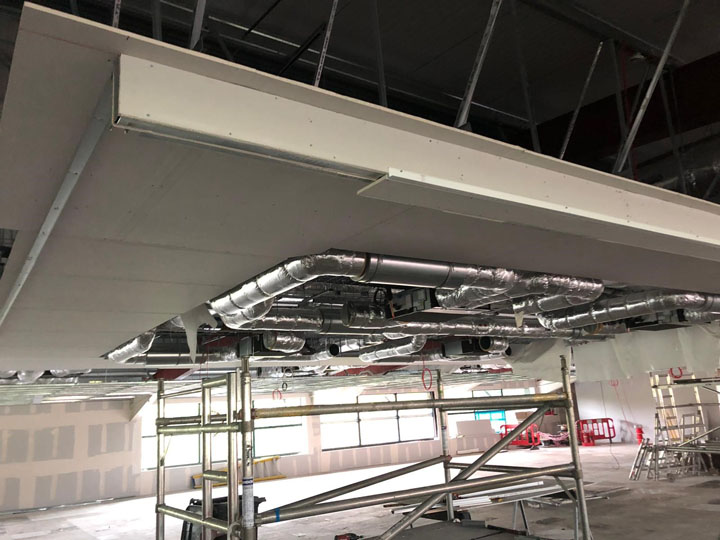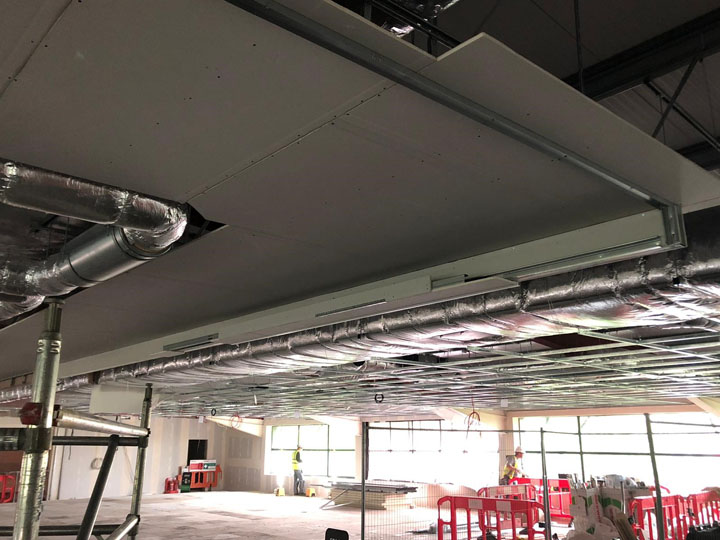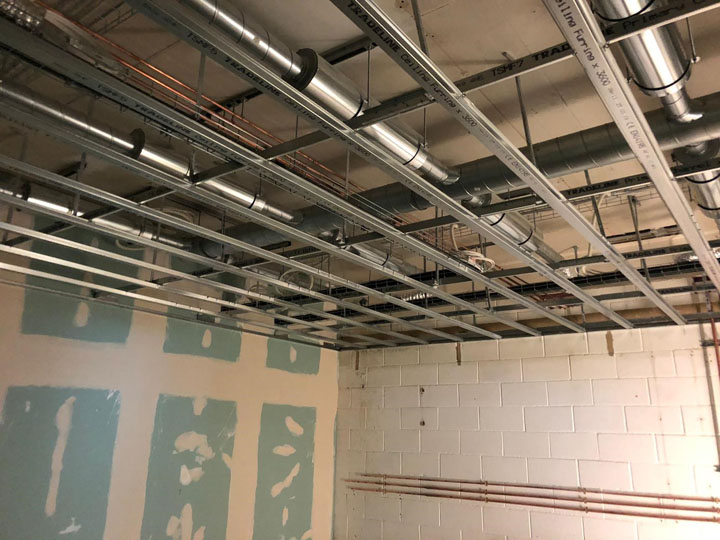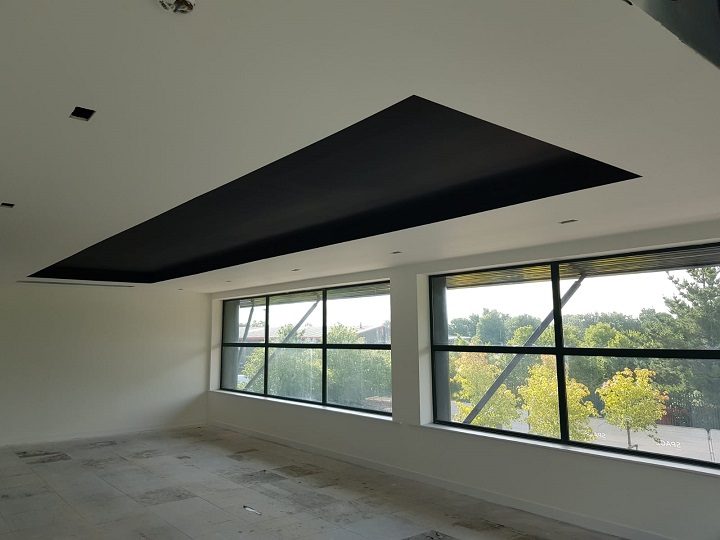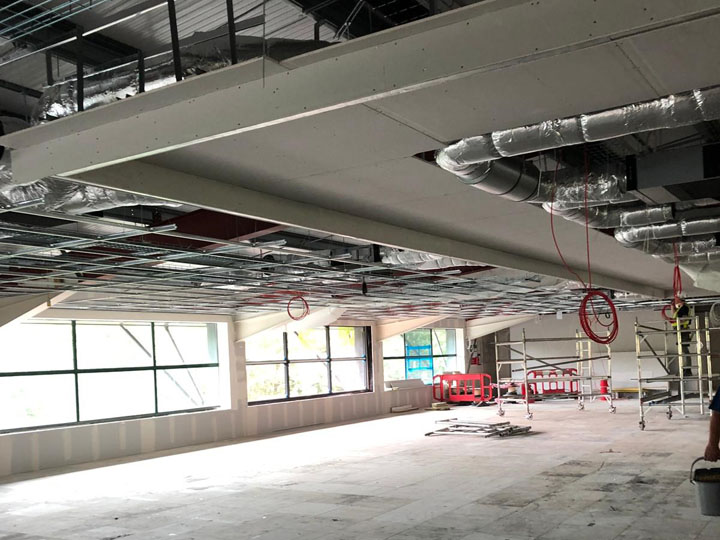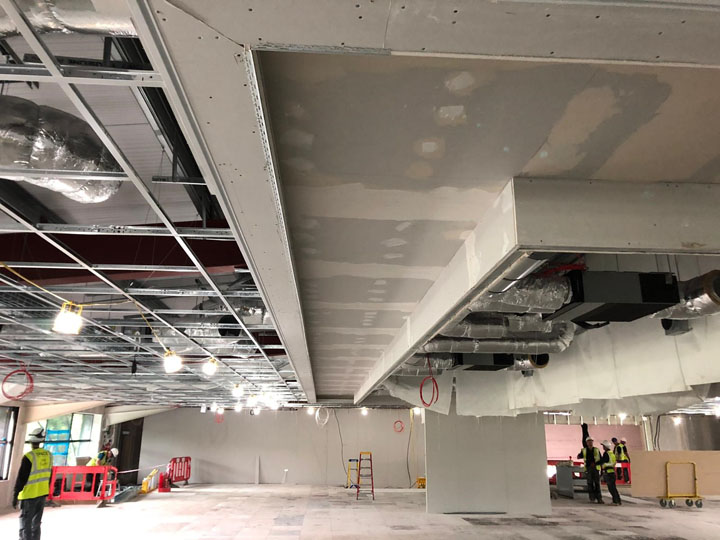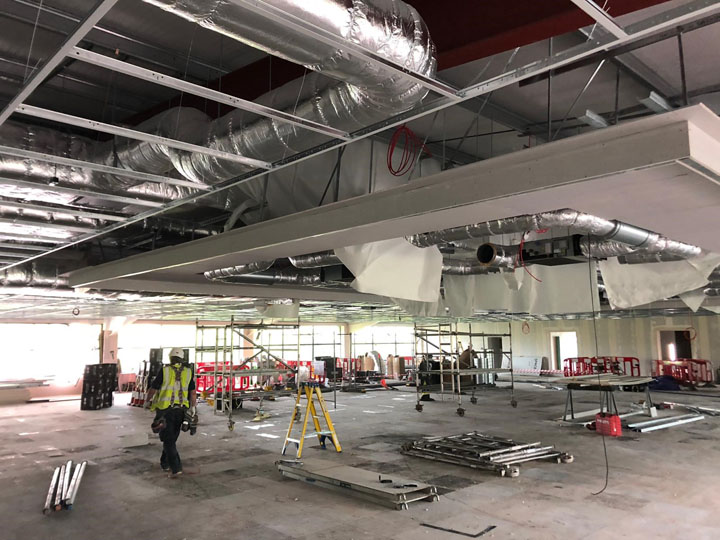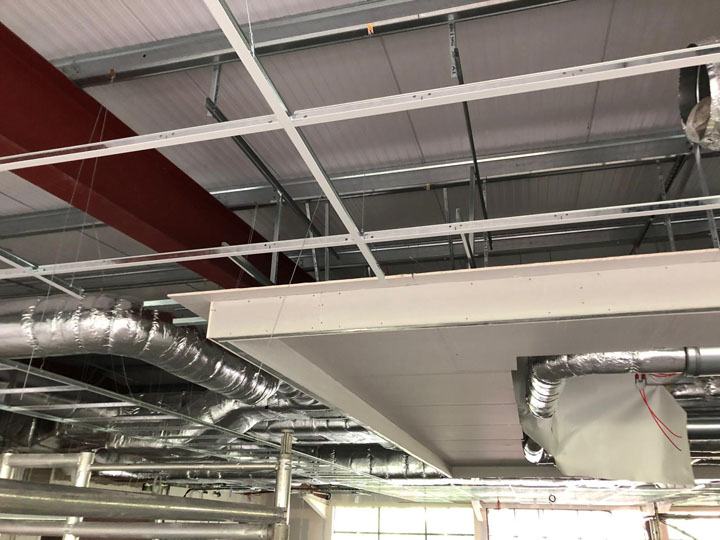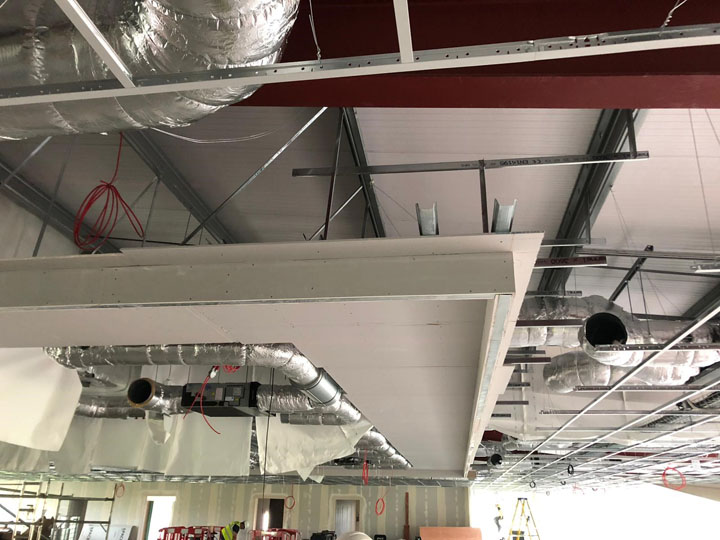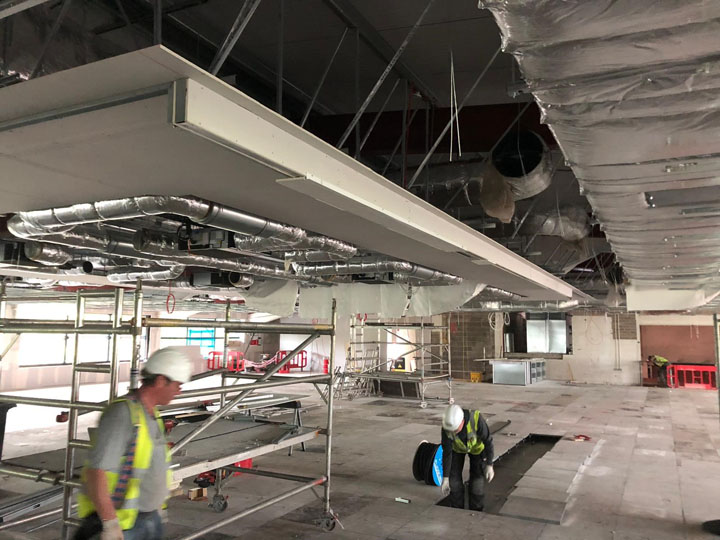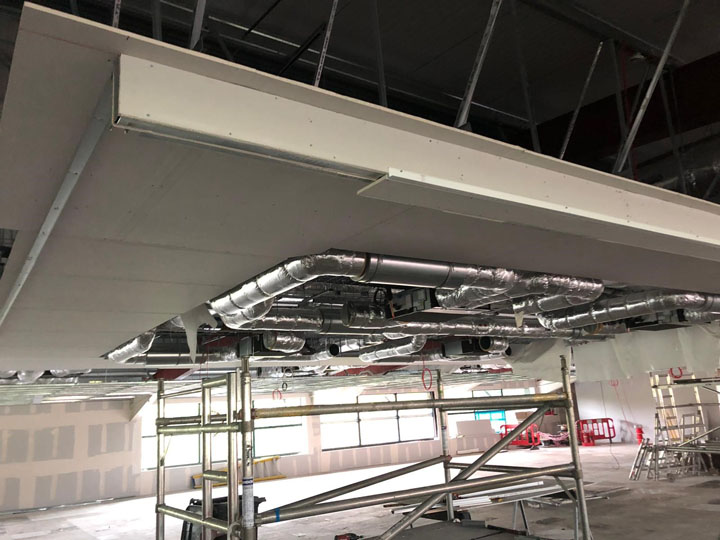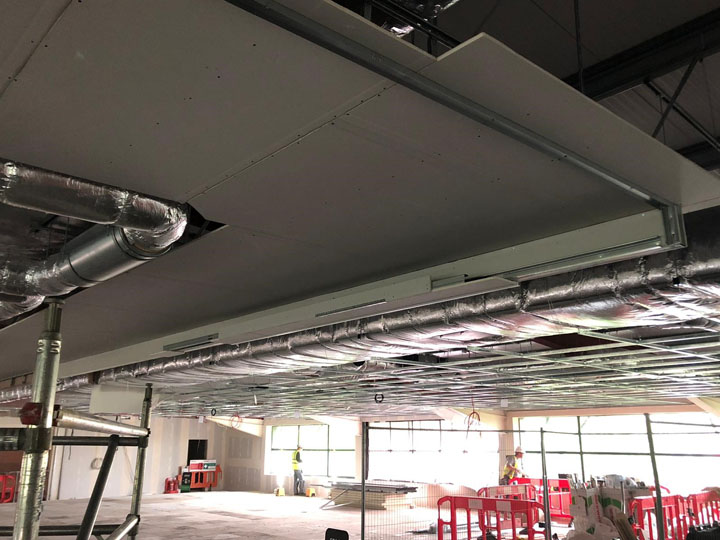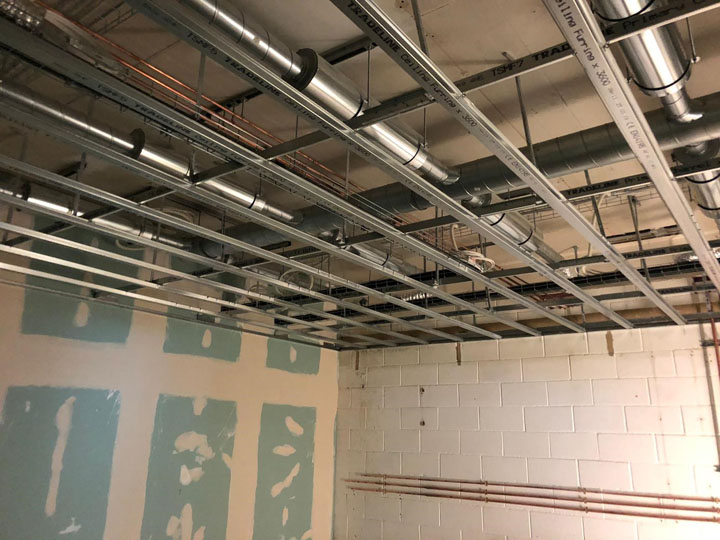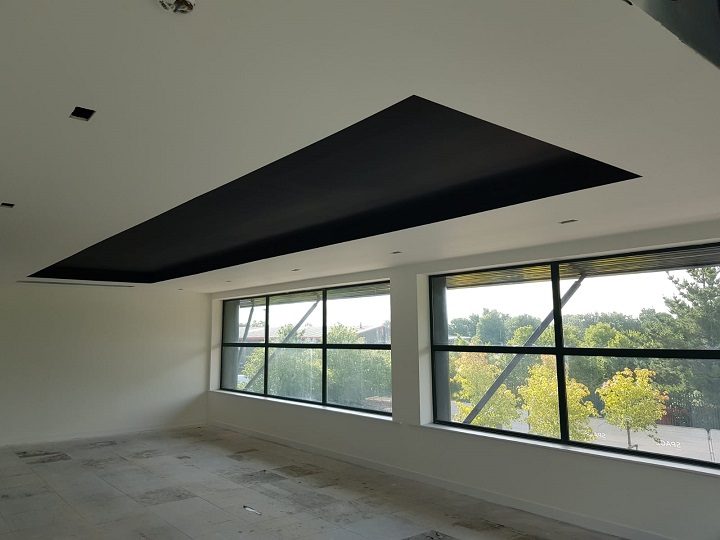 Lab Partitioning Project - Swindon, Wiltshire
Our client requested restructuring an outdated part of their warehouse to create two laboratories compromising of solid partitioning with double glazed windows, double doors with bespoke height openings. This project included a suspended ceiling with LED lighting with decoration and resin flooring to finish the look.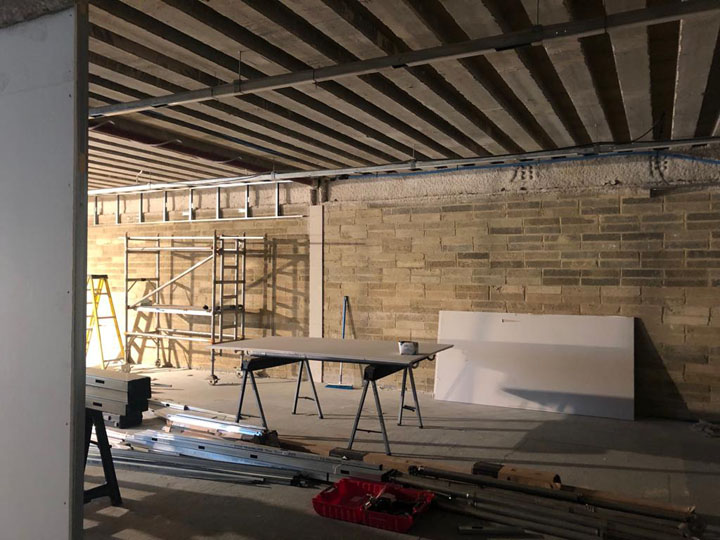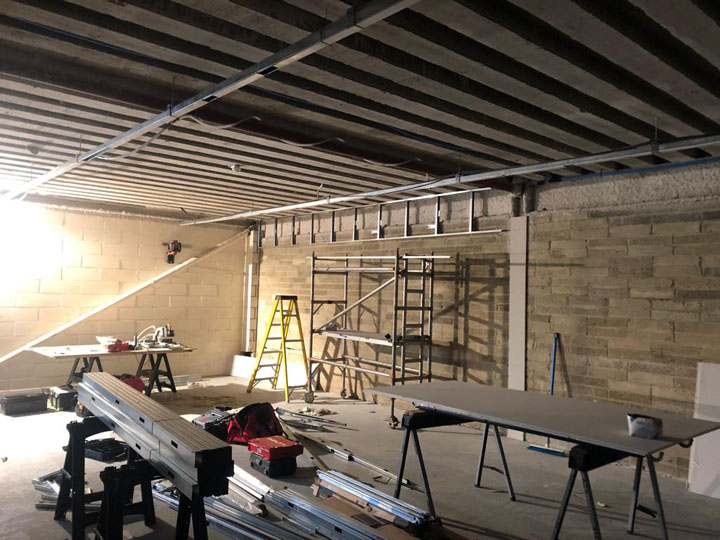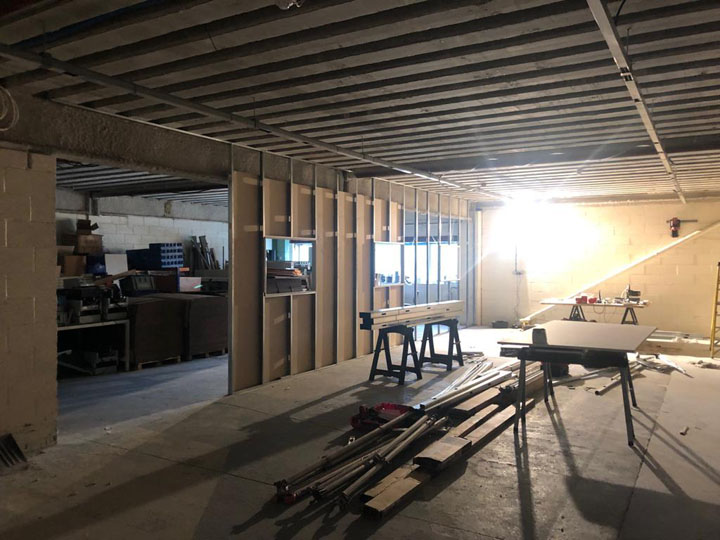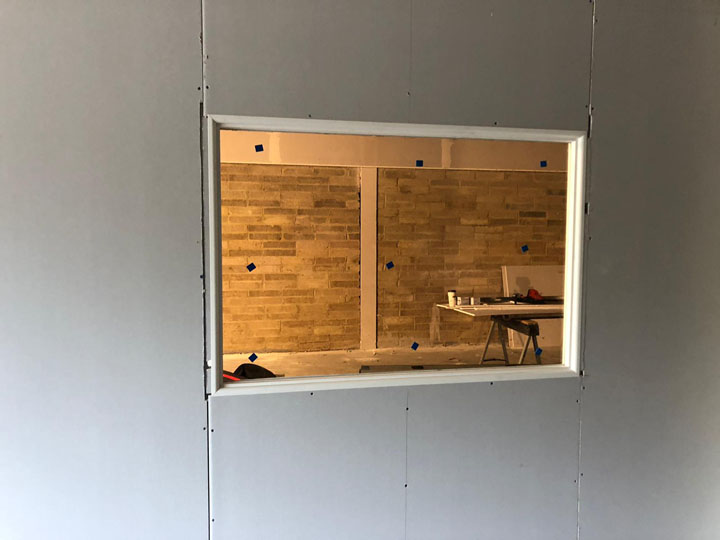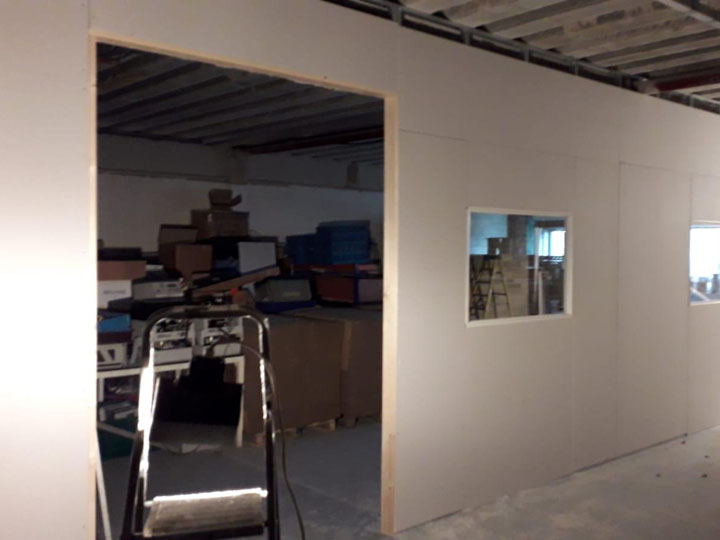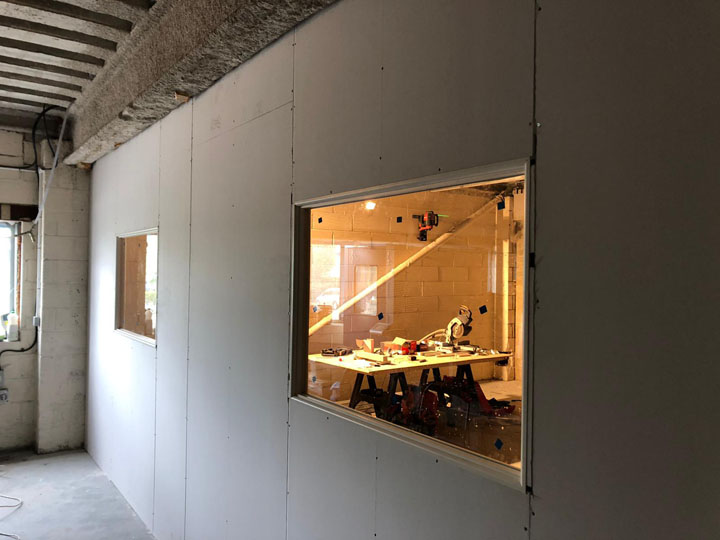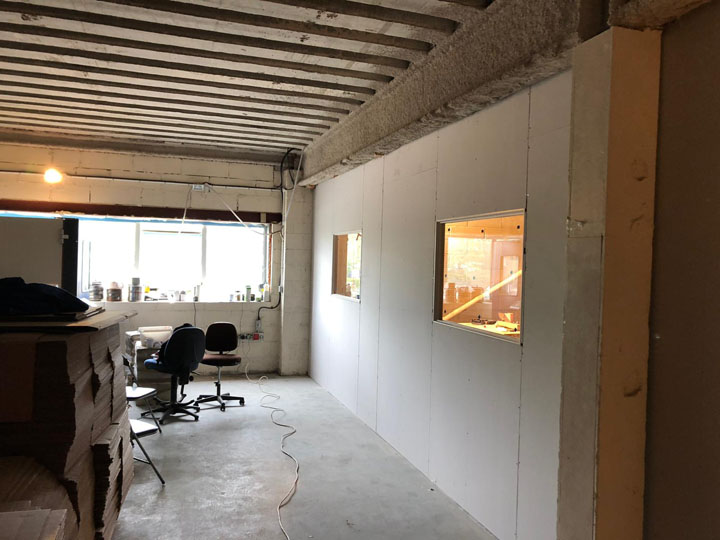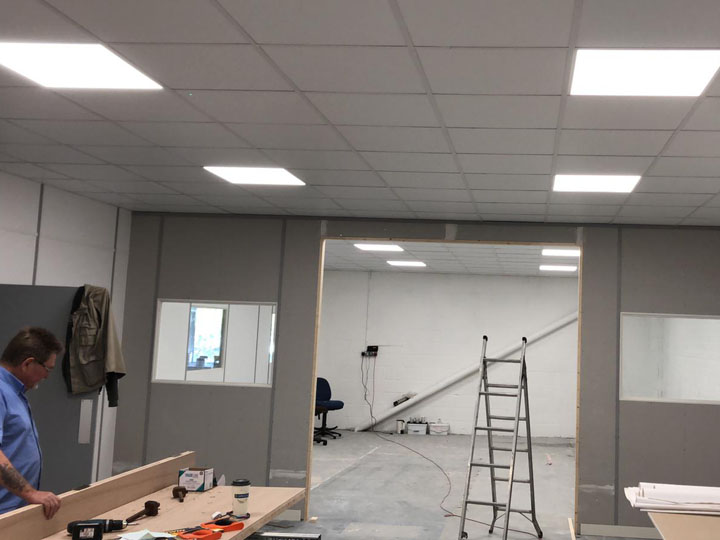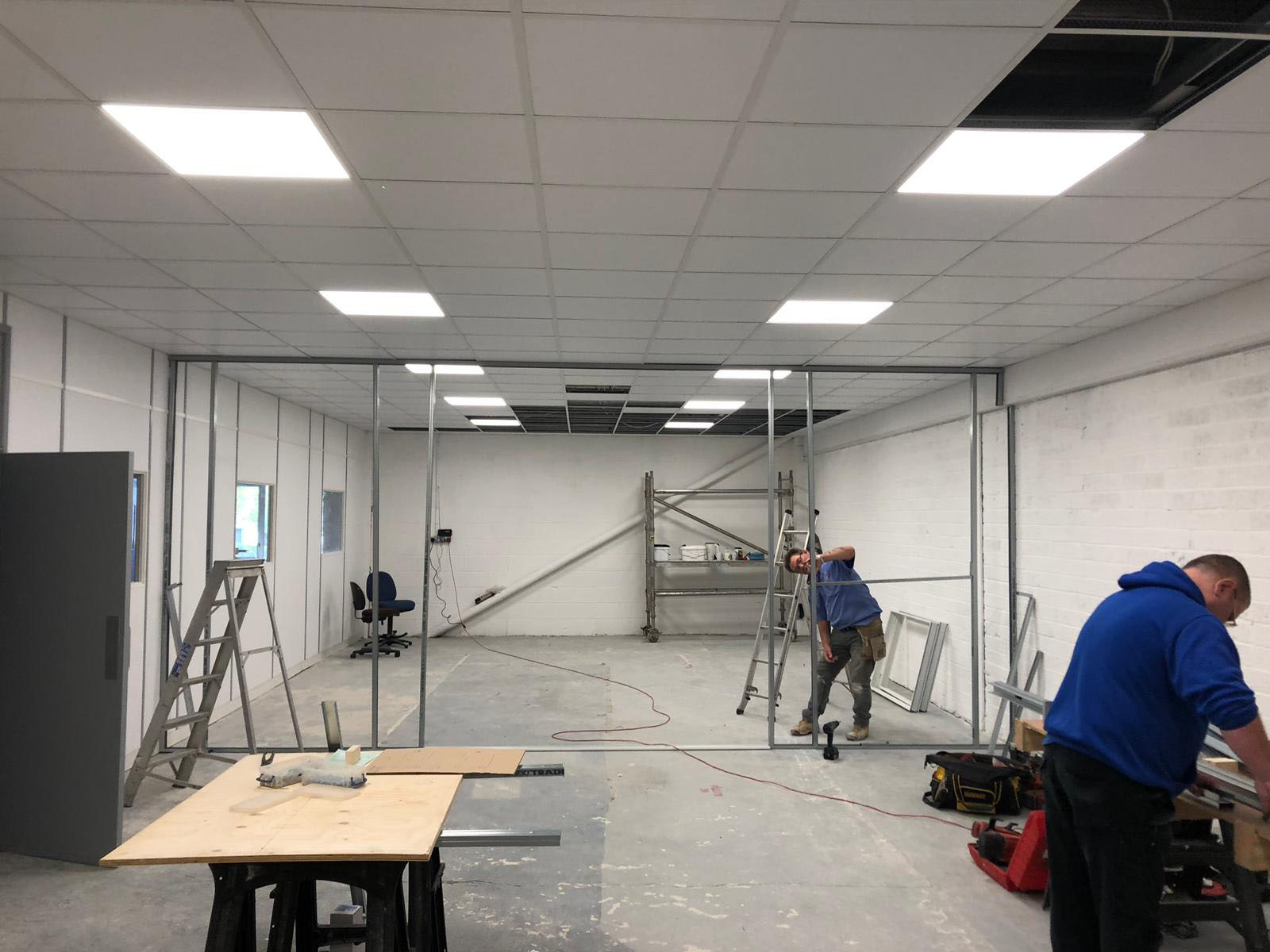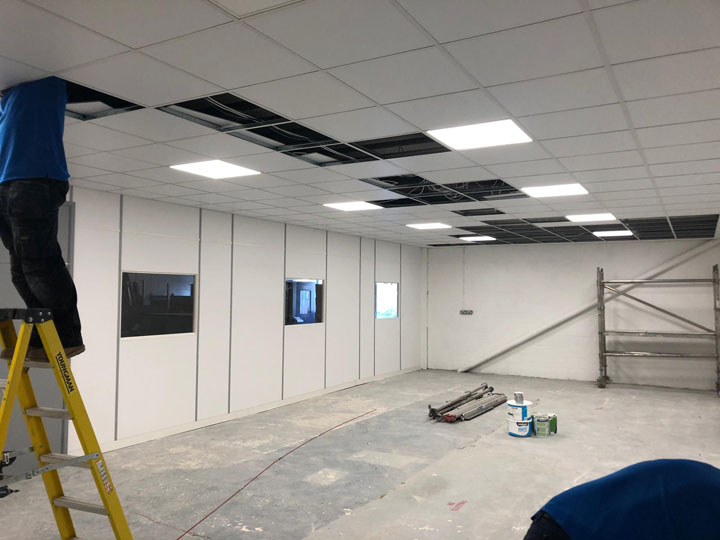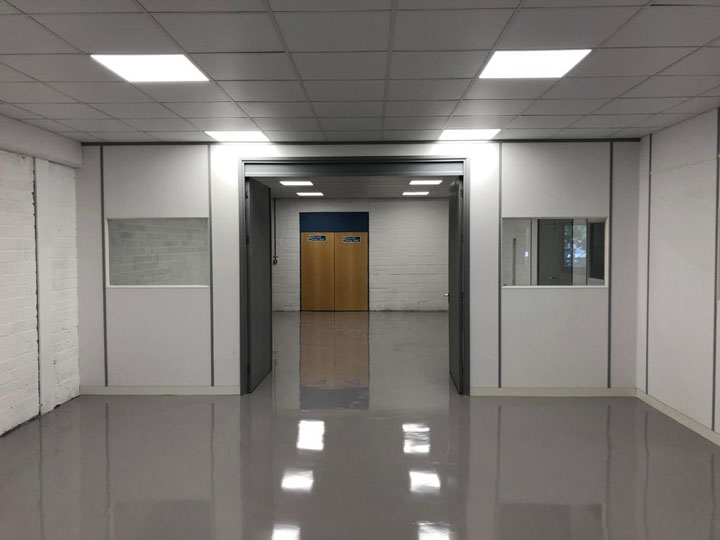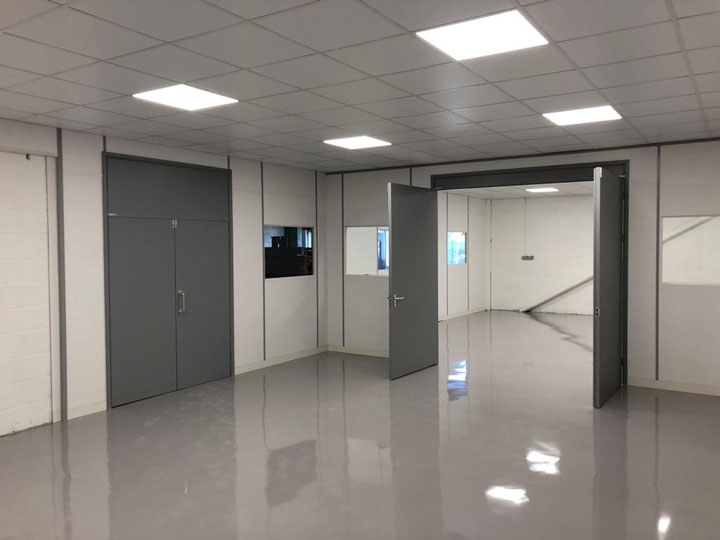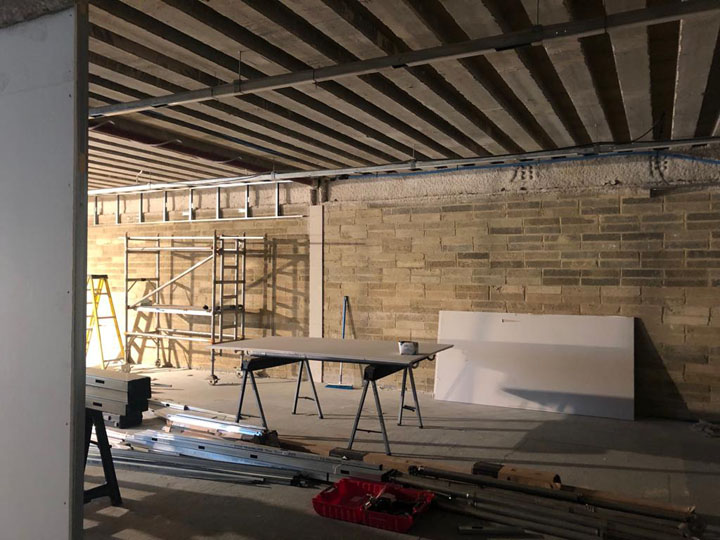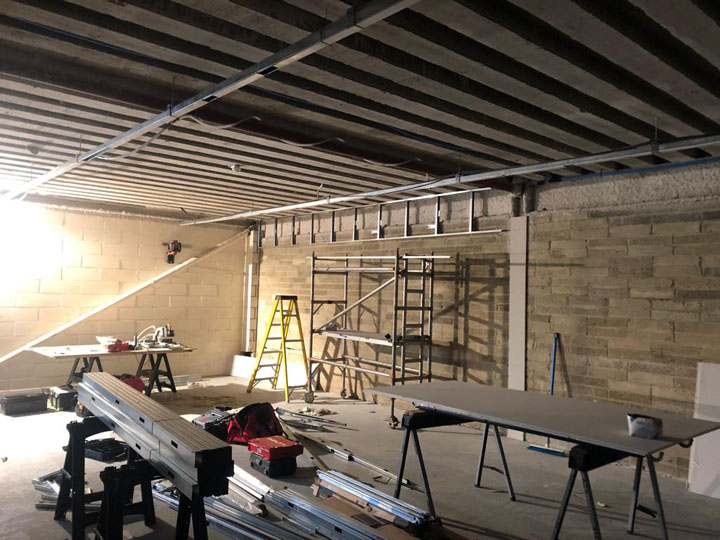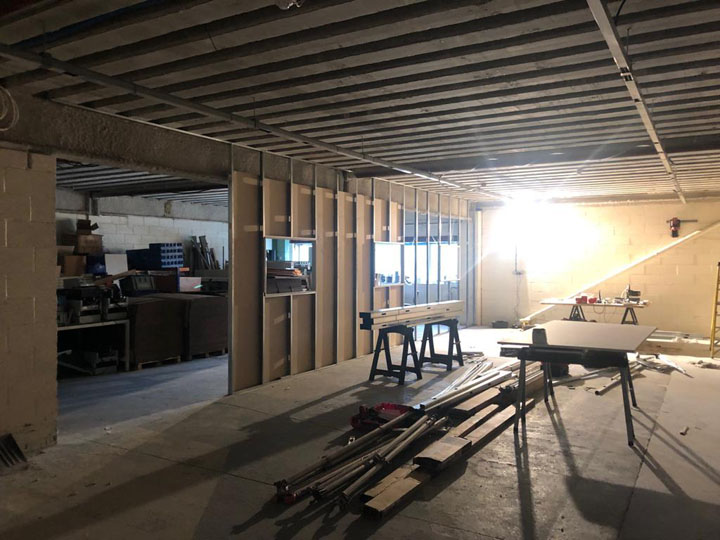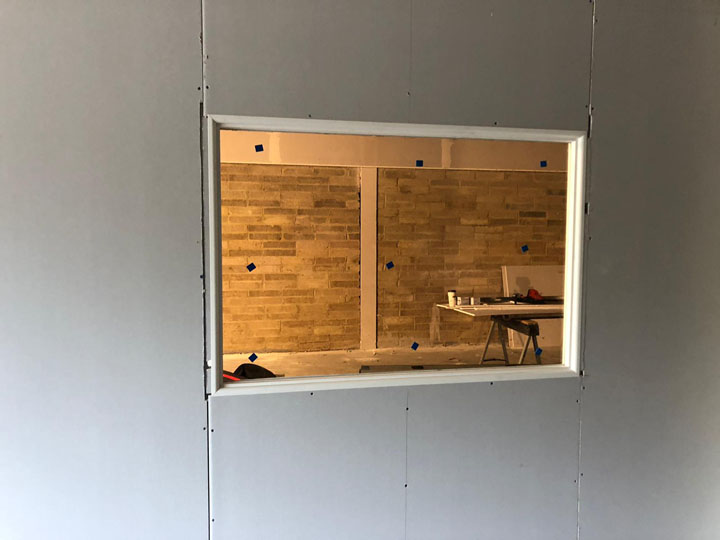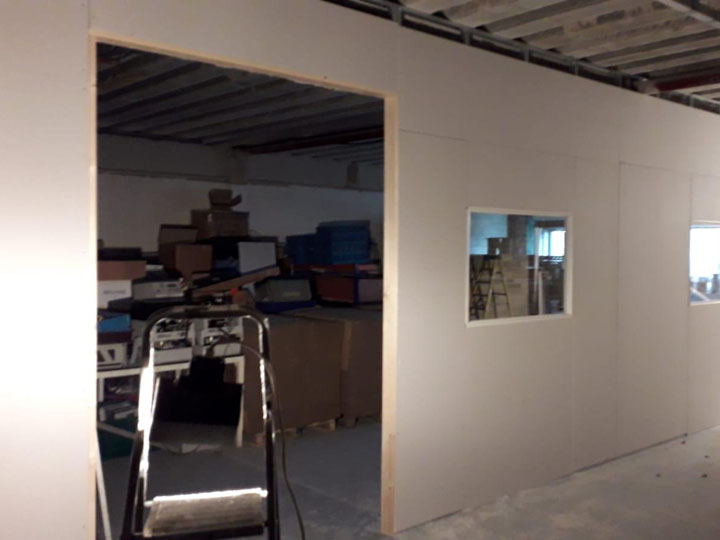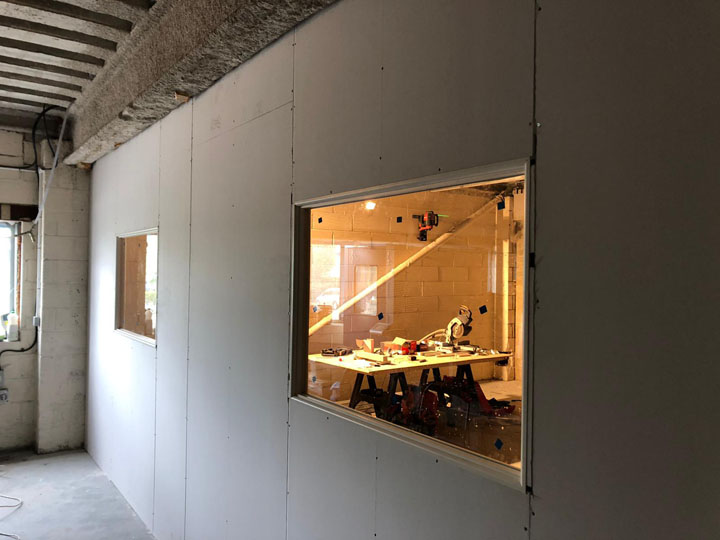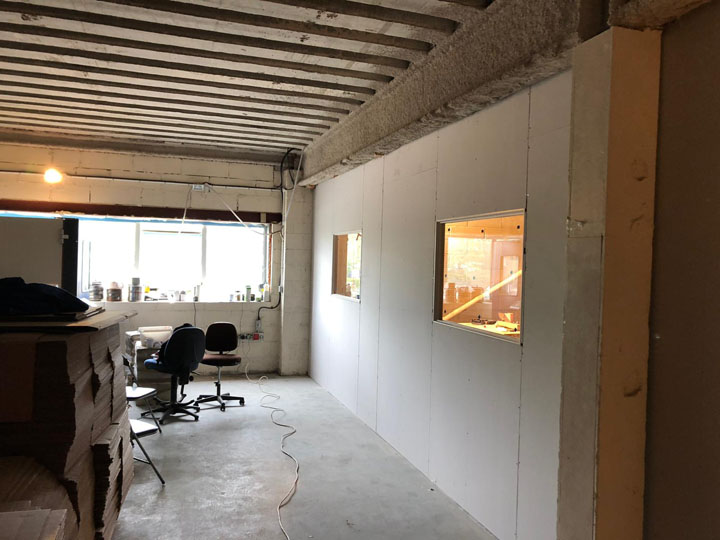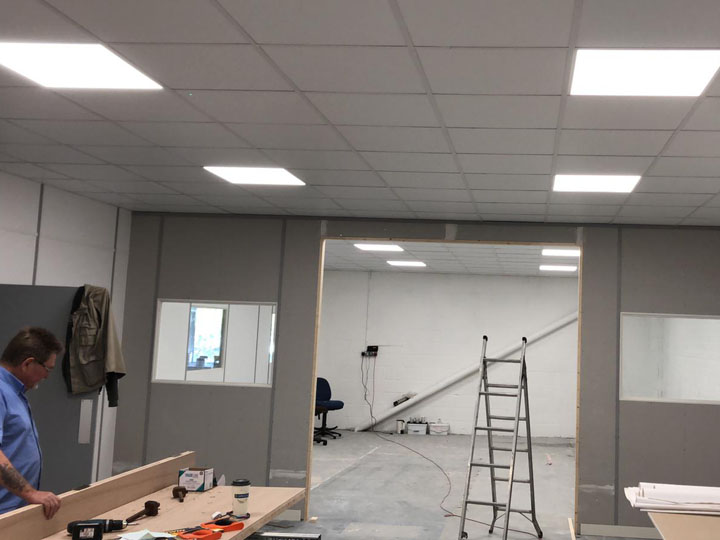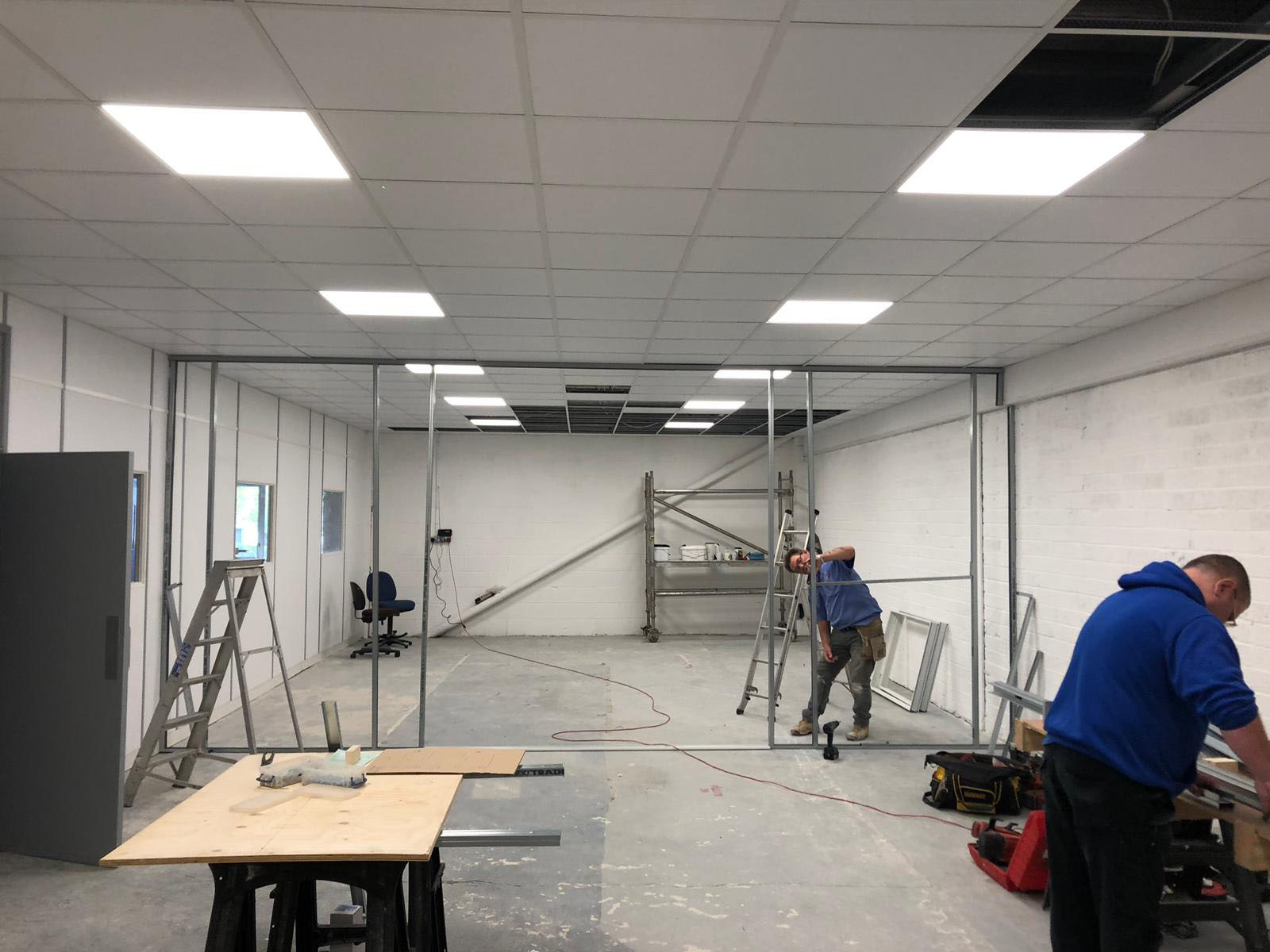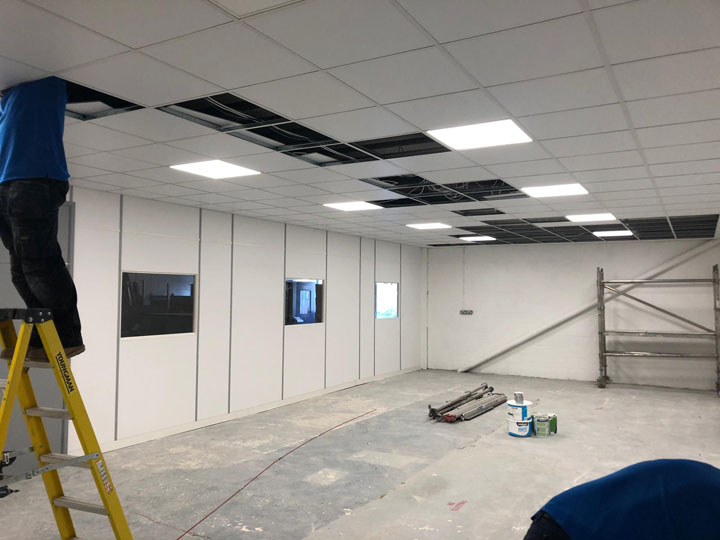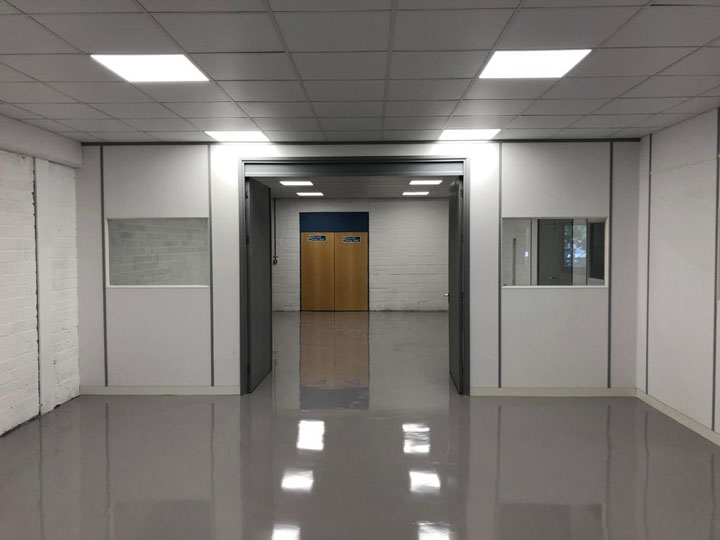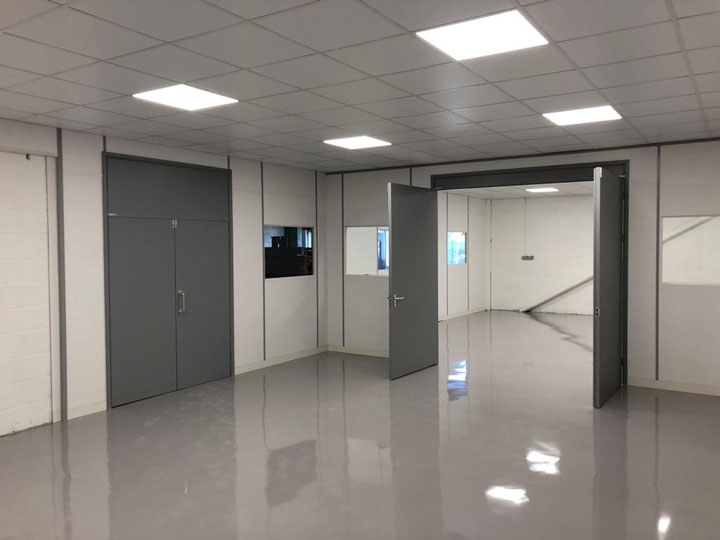 Seemless Glass Partitioning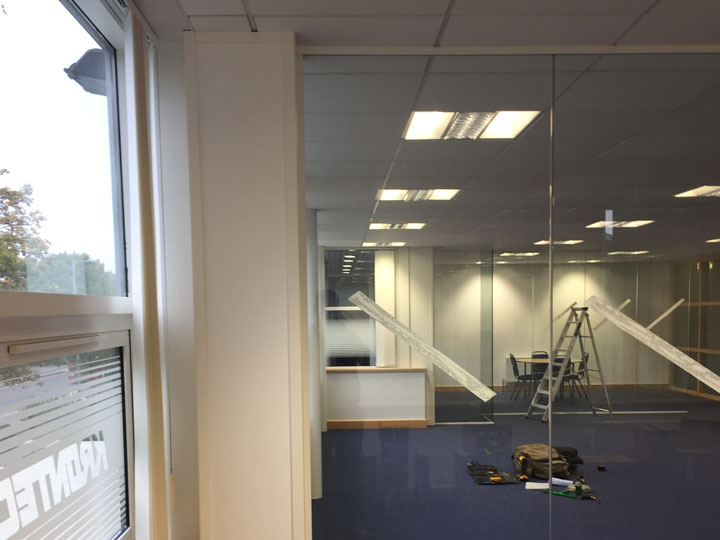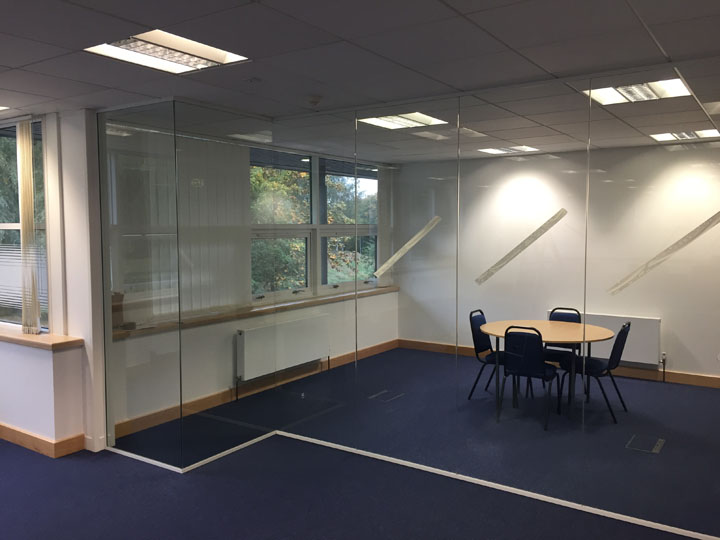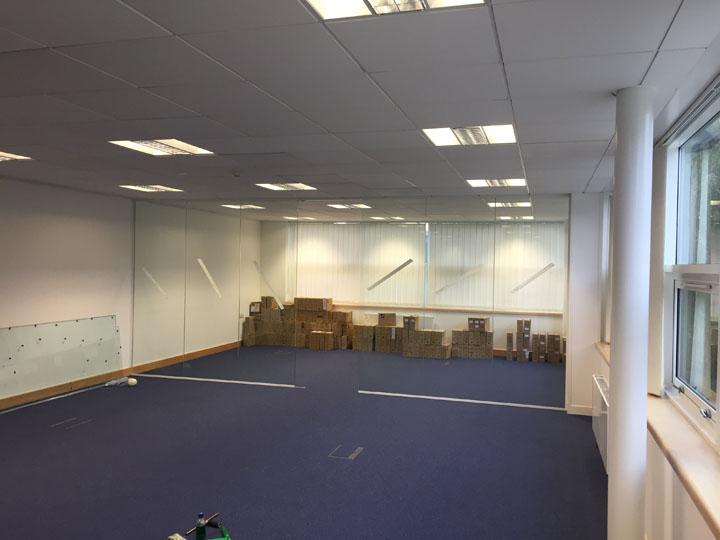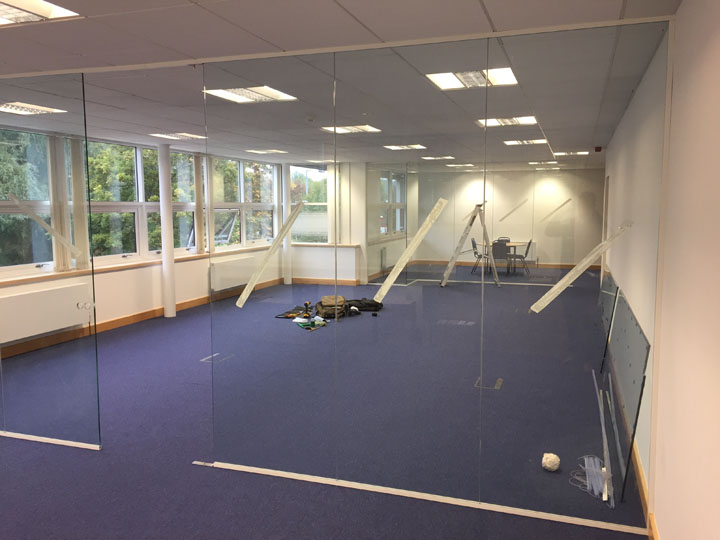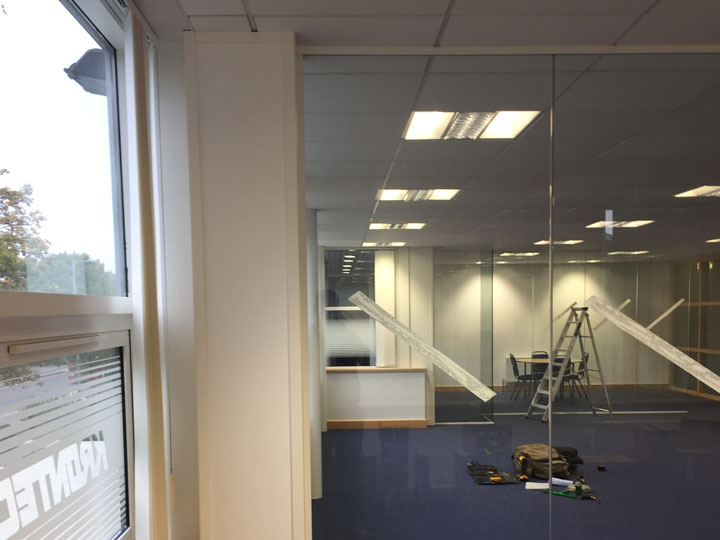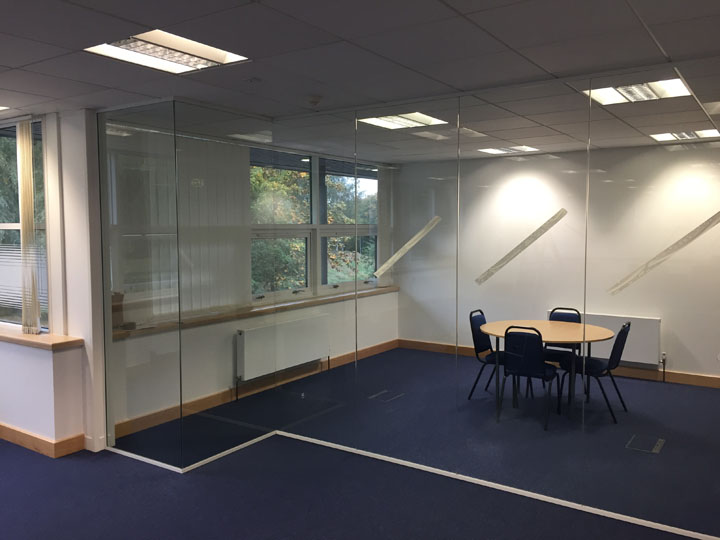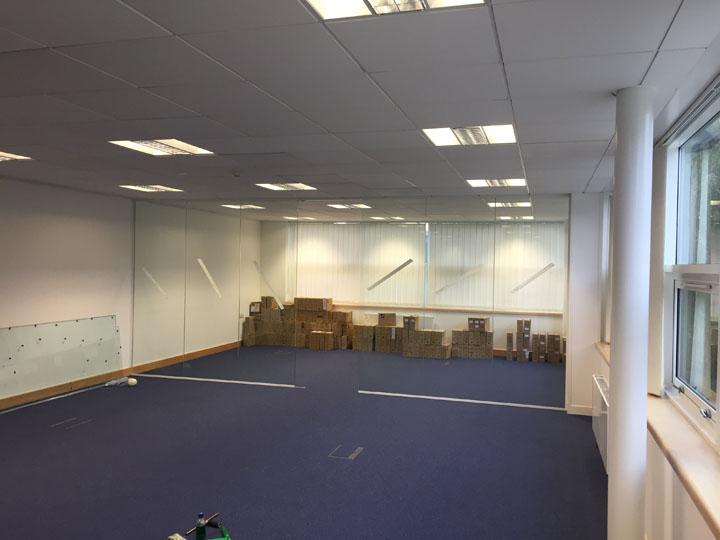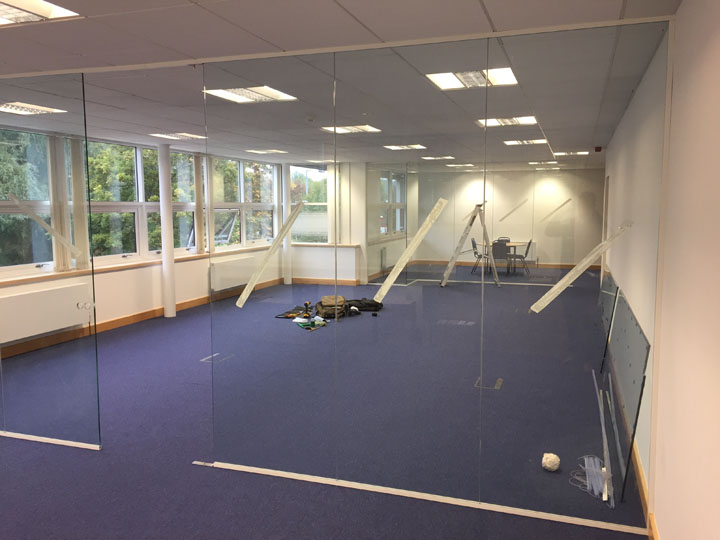 Office Partitioning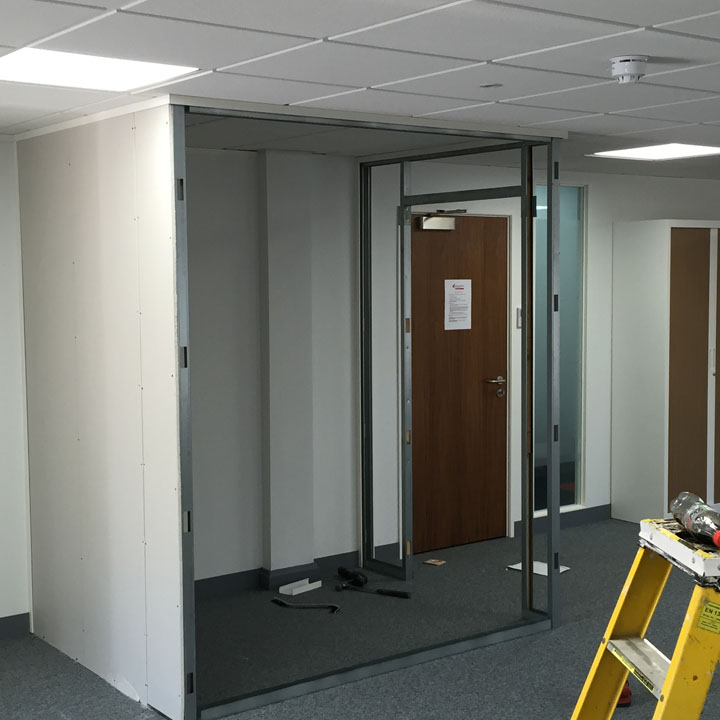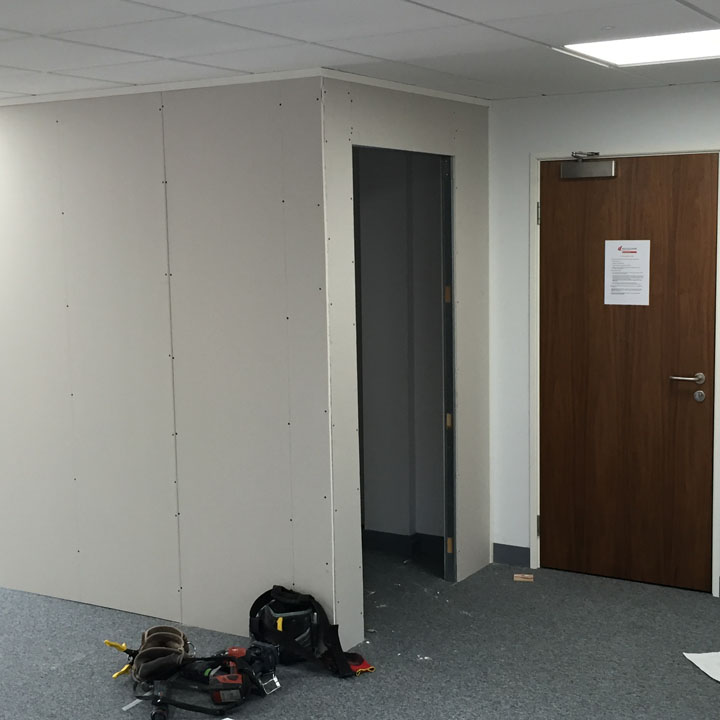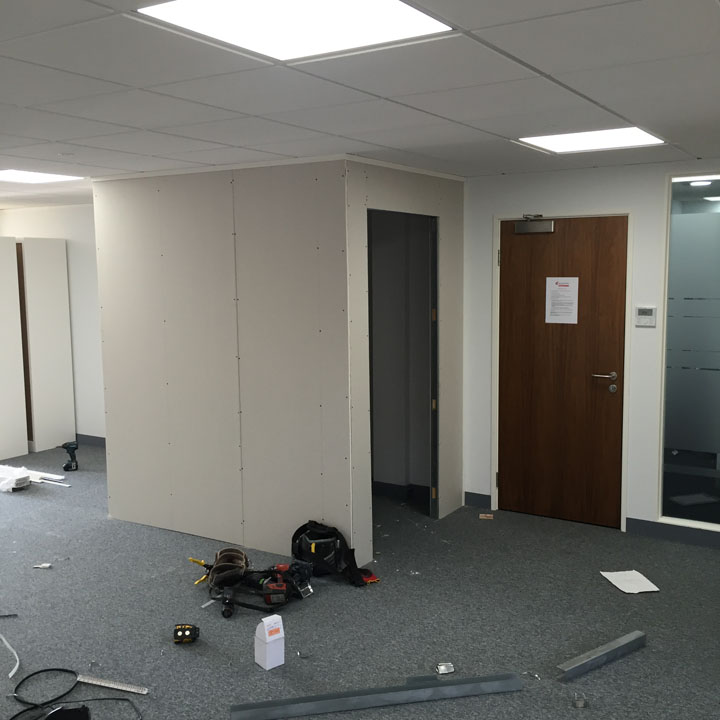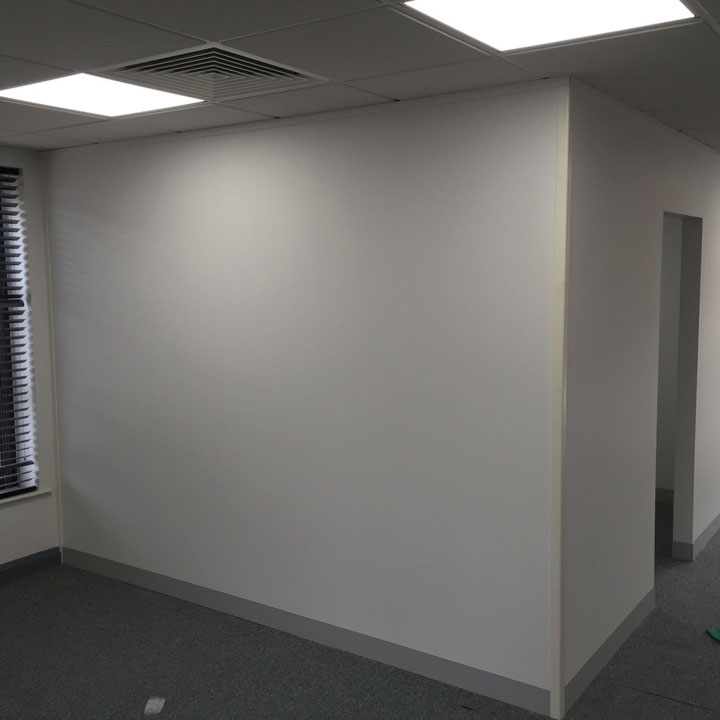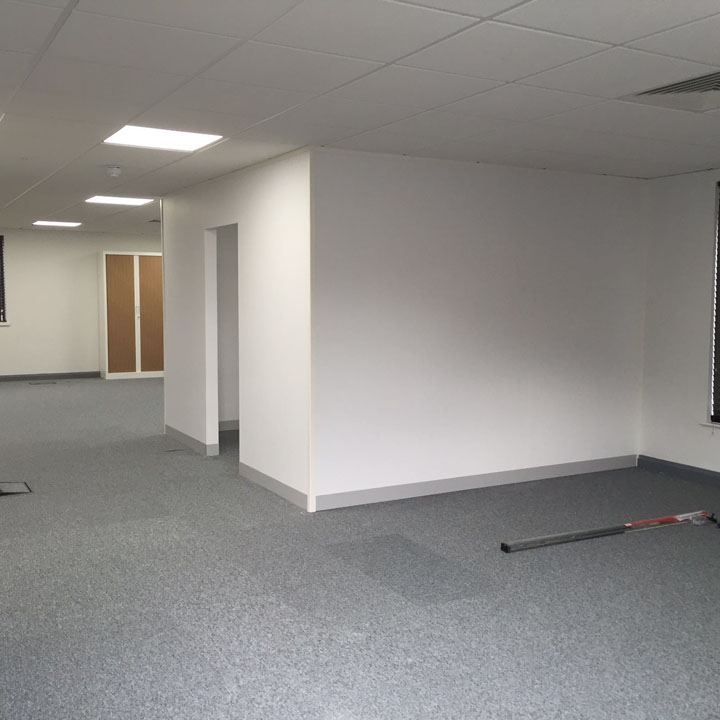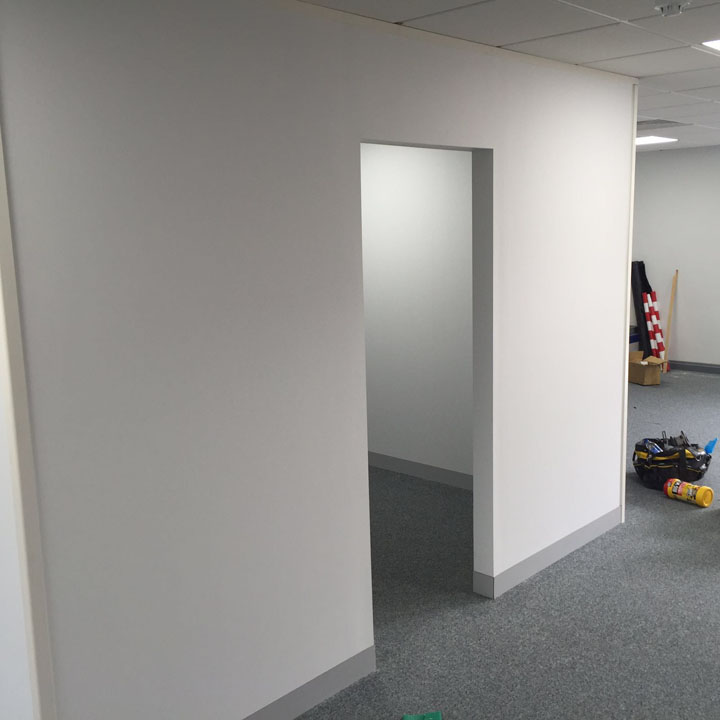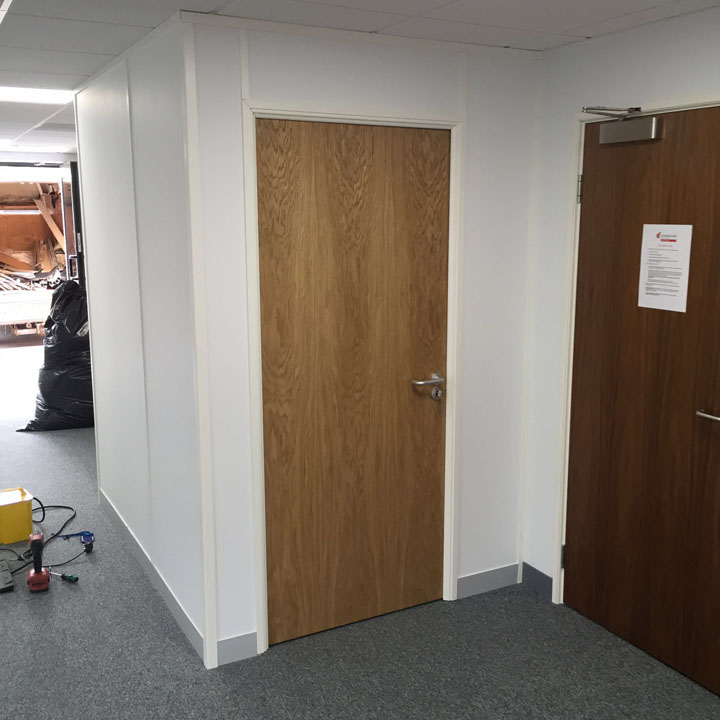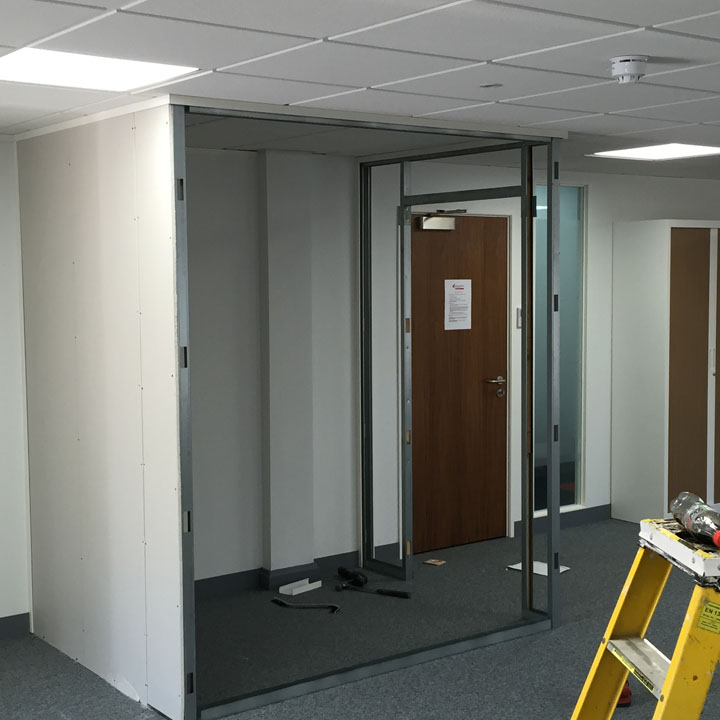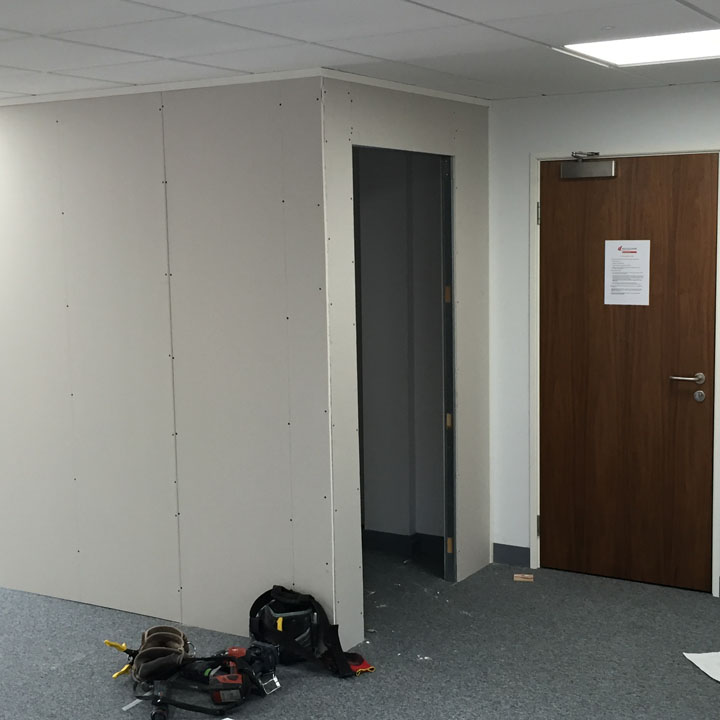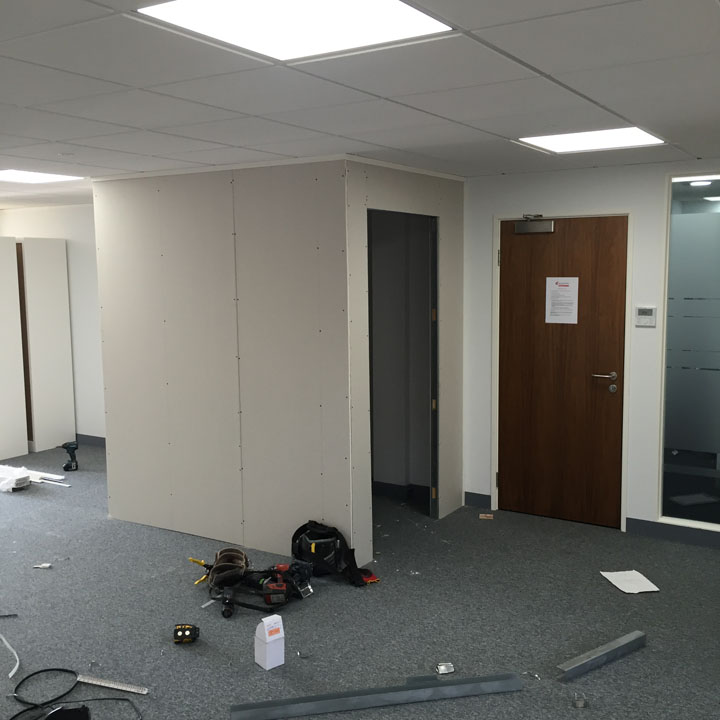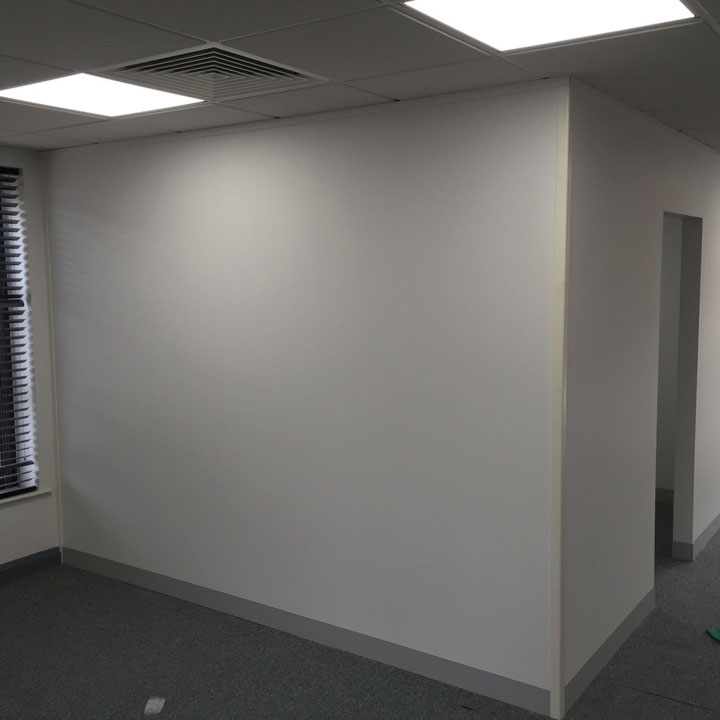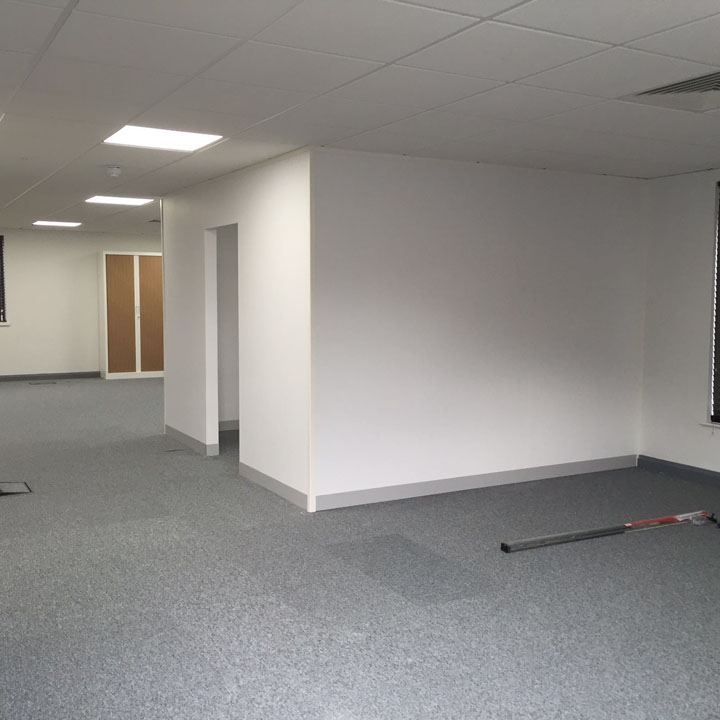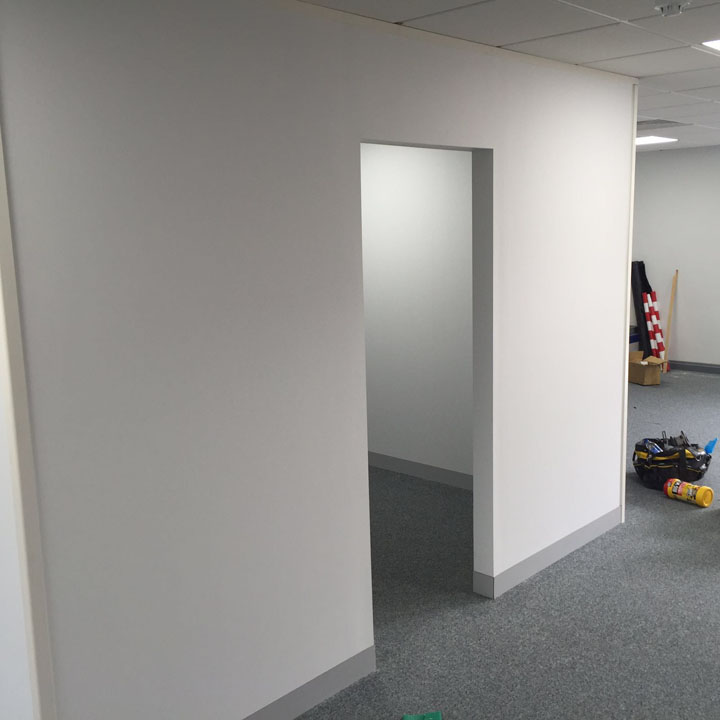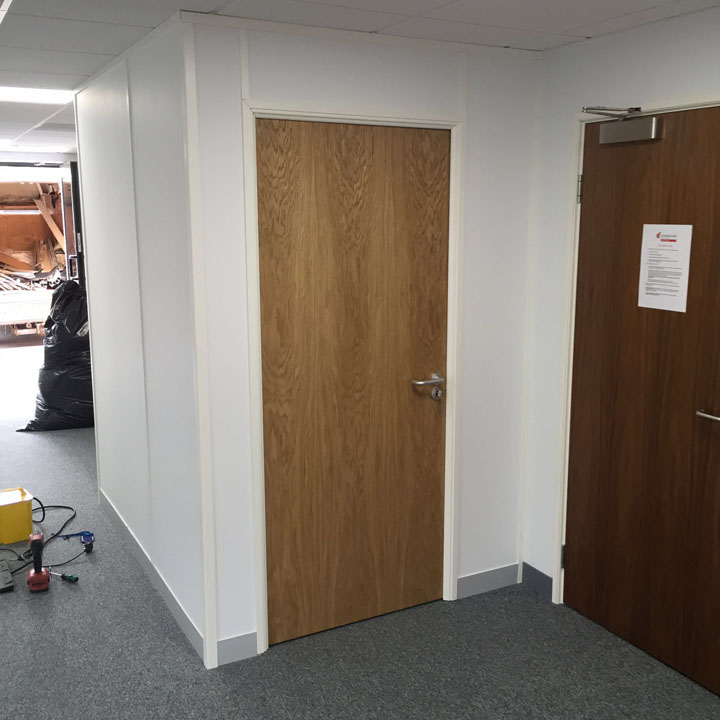 ---
JS Concepts Ltd operates from Blandford Forum in Dorset and the surrounding areas including Bournemouth, Sherbourne and Dorchester.
Established since 2001, we specialise in the installation of office partitions, suspended ceilings, ce 2001, we specialise in the installation of office partitions, mezzanine floors and clean rooms. Our excellent track record for exceeding our clients expectations has lead to ongoing contracts in office environments, retail outlets, clean rooms for blue chip and pharmaceutical companies.
From concept to completion and any stages in between, we offer a tailor made service unique to your business working weekends or after hours to fit in with your operational needs. We take pride in our customer service and our ability to deliver projects within deadlines and budget.