SUSPENDED CEILINGS
Suspended ceilings are ideally used within your business premises to cover up pipework for plumbing, air conditioning systems in addition to cables for data and power and to conveniently install targetted lighting solutions.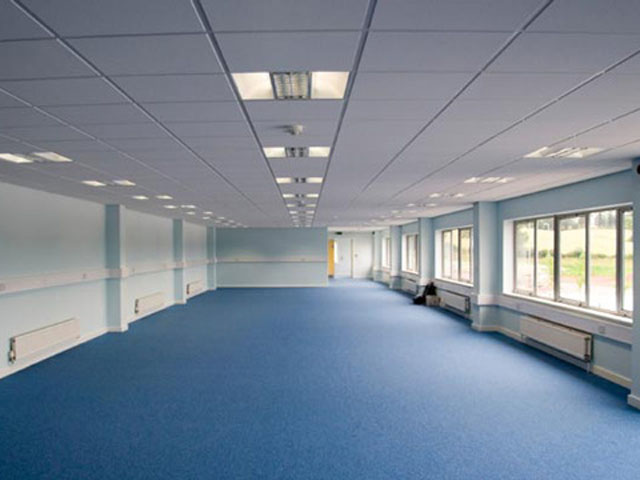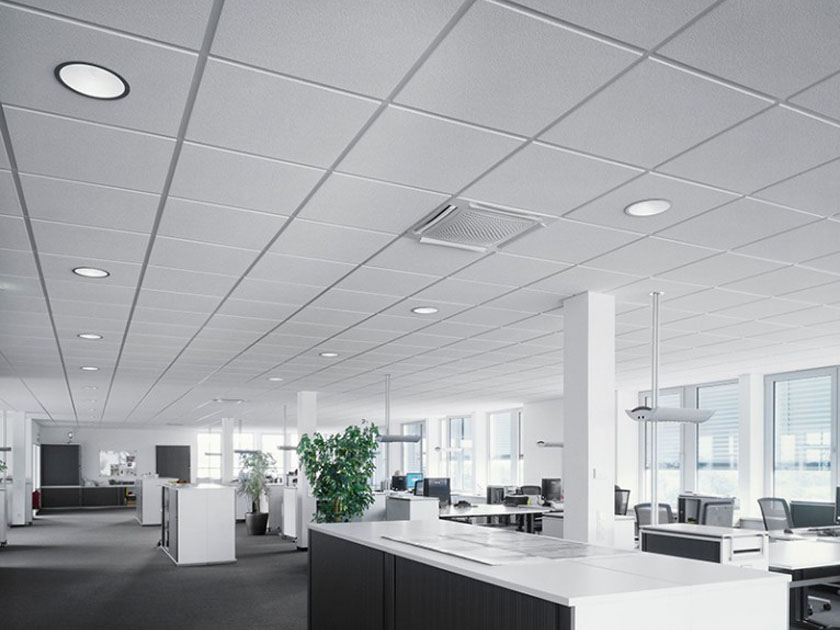 Suspended office ceilings help to keep services out of sight and also create easy access for maintenance.
Wall partitioning can also be used to hide power and data cables, pipework etc.
Suspended ceilings include:
Grid suspended ceiling systems
Bulkhead ceilings
Burgess ceiling systems
MF plasterboard systems
Downstand ceiling design
Call on 01258 451911 or 07851 258 038 to discuss installing a suspended ceiling in your offices or retail space.
MEZZANINE FLOORS
Raised storage areas, raised offices with mezzanine flooring are increasingly popular for expanding any usable space, creating addition rooms on various levels. The best solution to utilise the space available such as unused headroom which is un-productive and expensive to heat or cool, would be mezzanine floors.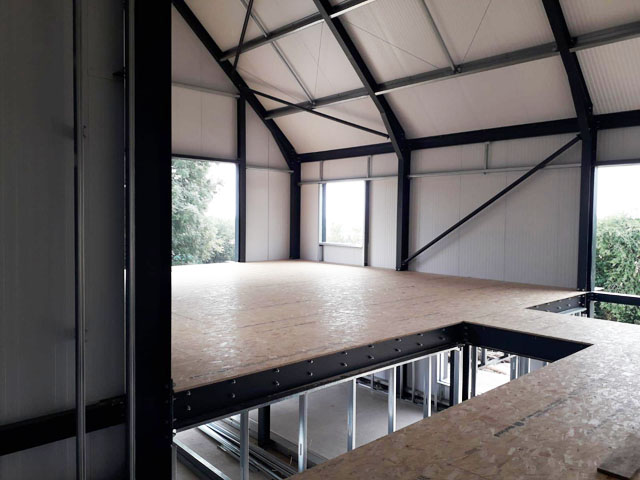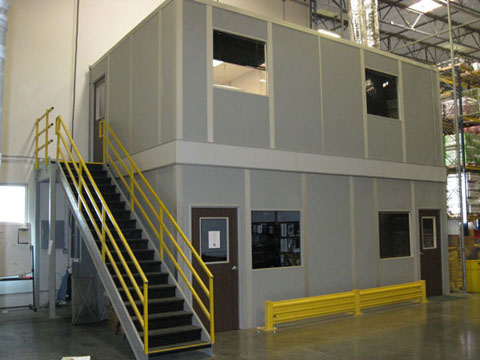 Mezzanine flooring transform any redundant space into productive office or storage space with minimal disruption and gives you the option to expand instead of moving.
Our bespoke mezzanine floor design solutions and high standards of finish make mezzanine floors suitable for use as an office, meeting room or additional storage unit.
JS Concepts Ltd designs and installs mezzanine flooring for a variety of clients creating usable spaces in corporate offices, schools, warehouses and retail bulidings.
We will customise each design to your specification taking into account site conditions, building regulations, safety, access and your timescale.
With extensive experience fabricating large and small areas we also supply all staircases, pallet gates and edge protection used to complete the project.
All mezzanine floors include:
Lightweight, economic steel structure
Fast assembly, with minimum disruption
Bespoke design to meet customer specifications
Powder coated ancillaries in a wide choice of colours
To speak to us about mezzanine flooring solutions both in Poole, Dorset and the surrounding areas please call us on 01258 451911 or 07851 258 038.